Digital artist Ugur Gallenkus pops the bubble that many in the Western world live in with his sobering collages that juxtapose privilege and poverty around the world. Gallenkus is from Turkey, a country that borders one of the most dangerous regions in the modern world. Having seen the stark differences between the suffering that goes on in developing countries and the gluttony in Western capitalist countries, Gallenkus sheds light on human rights issues by contrasting them with the overindulgent lifestyle seen in developed countries. Gallenkus' collages take some of the most jolting images captured by renowned photojournalists and cuts them to match up with an inverse scene that evokes a completely different emotion.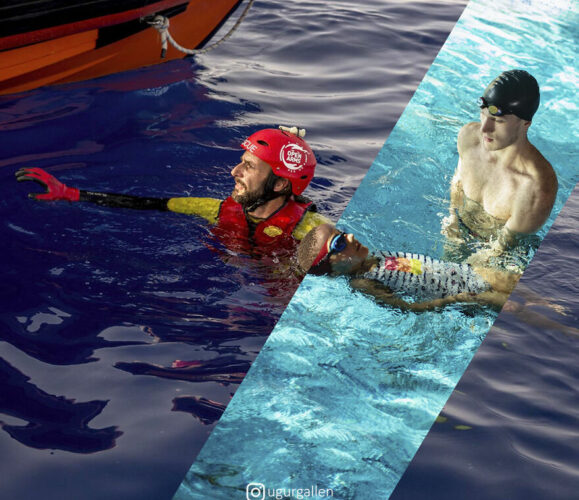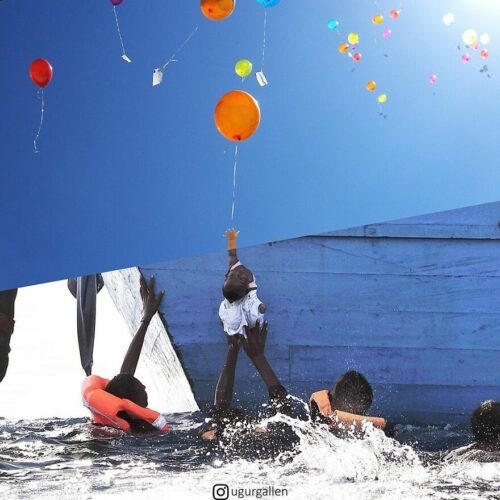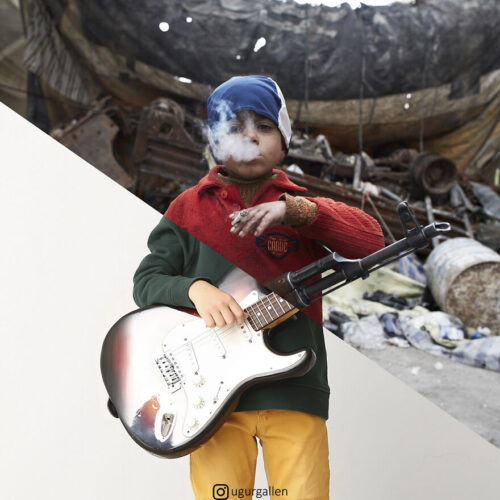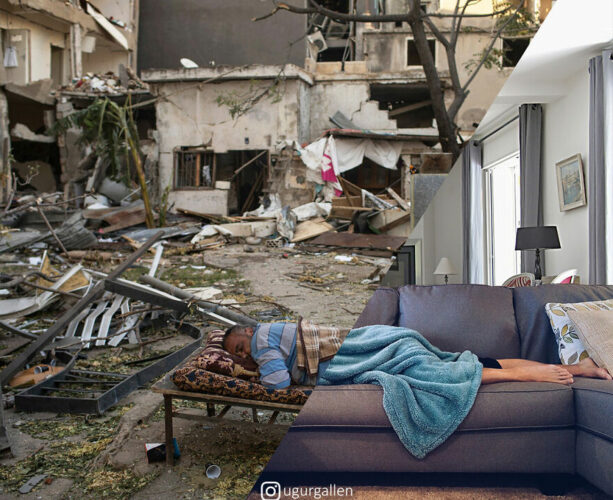 Gallenkus draws awareness to social injustice, war, hunger, and climate change by comparing pictures such as a child holding a gun versus a child holding a guitar or a child wearing clean white sneakers versus a child wearing plastic wrapped in fabric on their feet. Many of his photos seem to share this common theme of children. By playing on the innocence and fragility of children in such awful and unjust situations, Gallenkus awakens a deeper sense of urgency in an audience that has learned to become numb to the sight of such atrocities. Last November, on International Children's Rights Day, Gallenkus published his first book titled Parallel Universes of Children. Featuring fifty of his collages representing children's rights and quotes and facts about children's lived realities, this book is an additional call to action, advocating the essential rights every child should have regardless of their circumstances or geography.
Gallenkus is delving further into his brutally honest art by working on his skills as a photographer. While living in Istanbul, Gallenkus is currently learning to master his abilities with a camera in order to have more control over the images used in his art. His humanitarian endeavours have already touched the hearts of millions and will continue to spread empathy around the globe and encourage change within structures of power.