Photographer Inge Prader's recreation of the Gustav Klimt's erotic portraits emulate beauty and human sexuality with a modern twist. Prader mimicked some of Klimt's most famous works to tribute the artist's work to the Vienna Succession movement.
This movement was a group of artists during the early twentieth century who aimed to revolutionize the way art was created by seeking practice outside of the traditional, similar to what Prader is doing with his work over one hundred years later.
Prader's work was displayed at the 23rd annual Life Ball, which takes place in Vienna and aims "to highlight the strong-willed and creative types of that time who revolutionized society with their purposefulness and perpetually new joy of life" from the succession movement. It is also the biggest charity event in Europe to support those with HIV or AIDS.
Prader's work transformed these old works and beautifully commemorated Klimt in a modern way.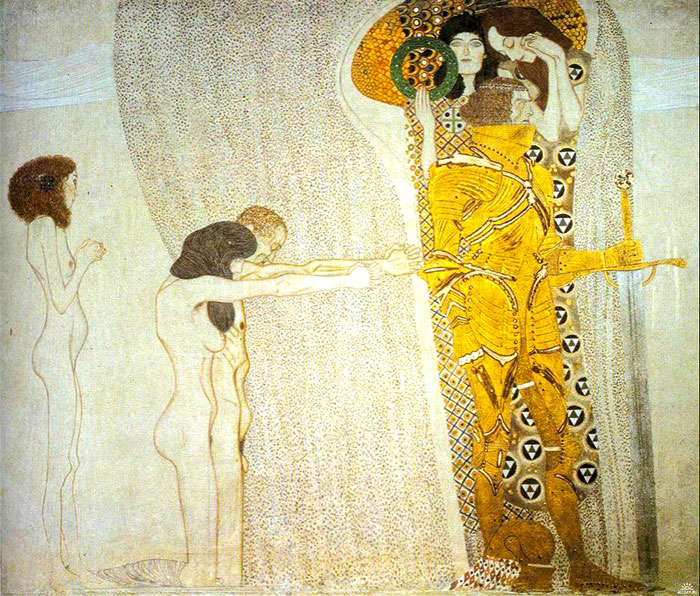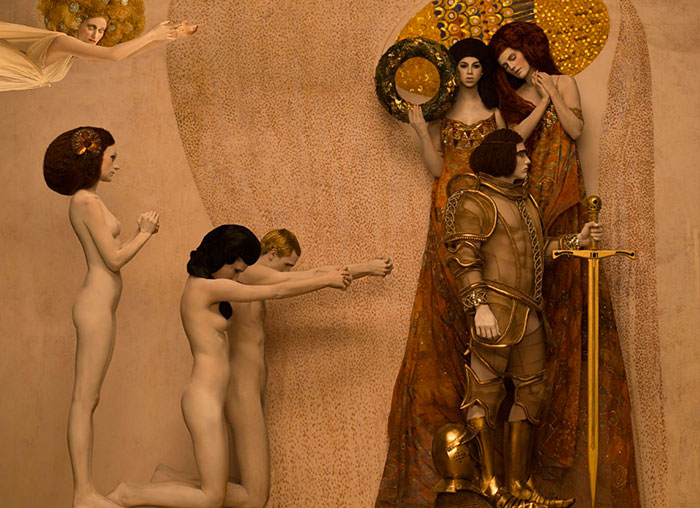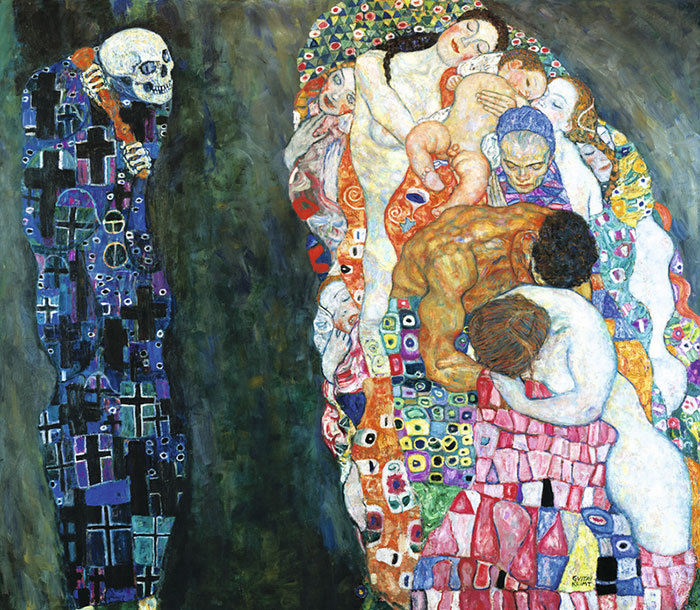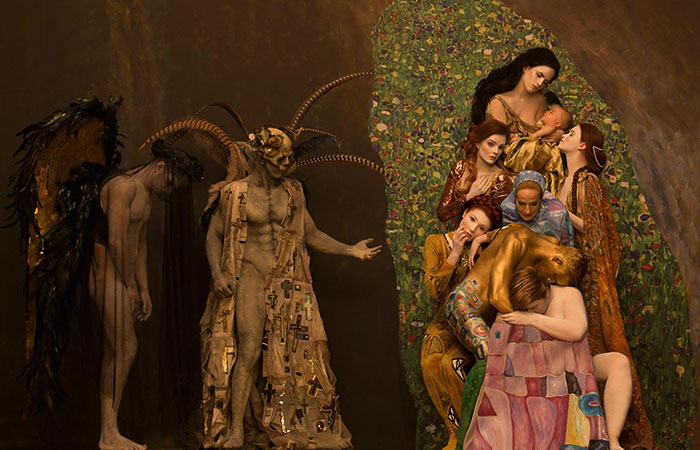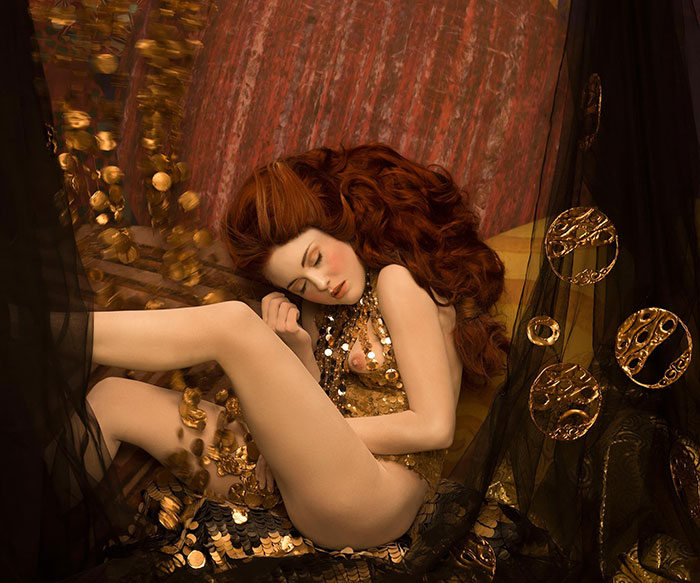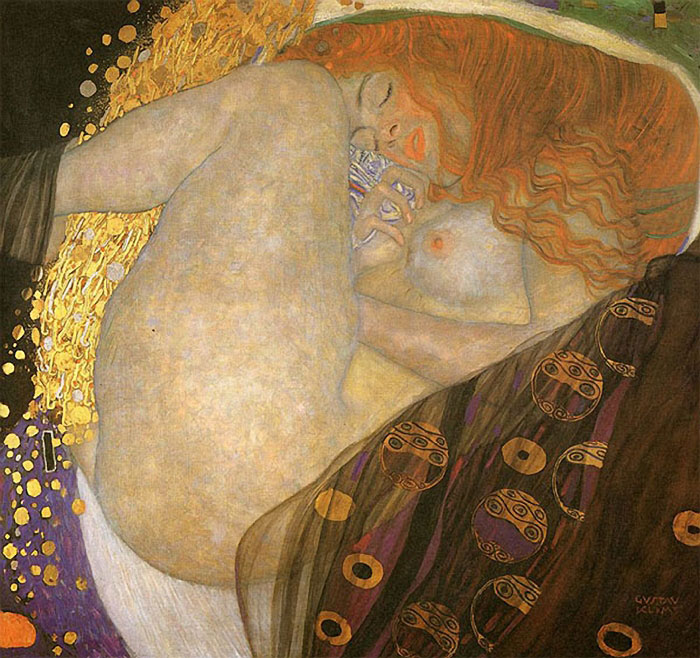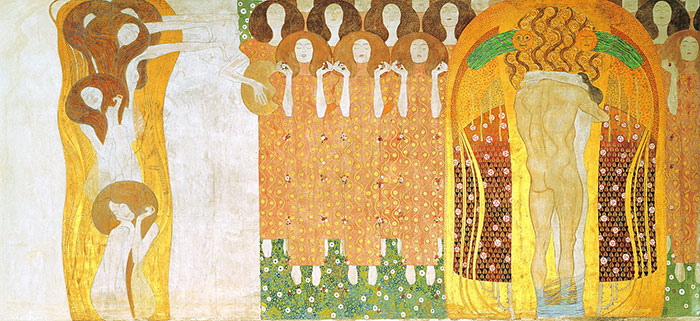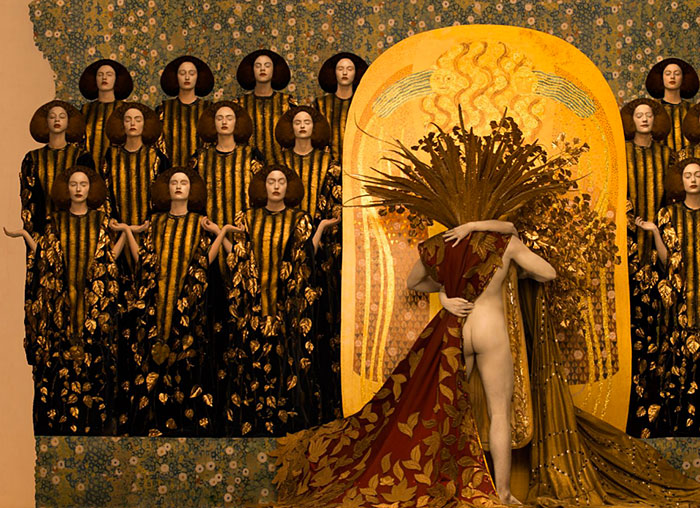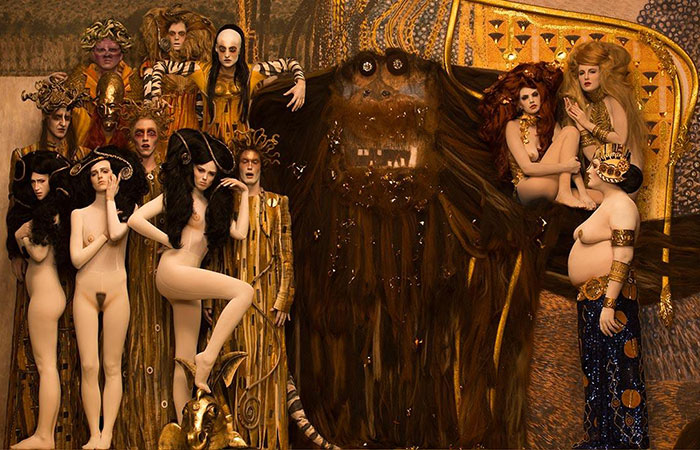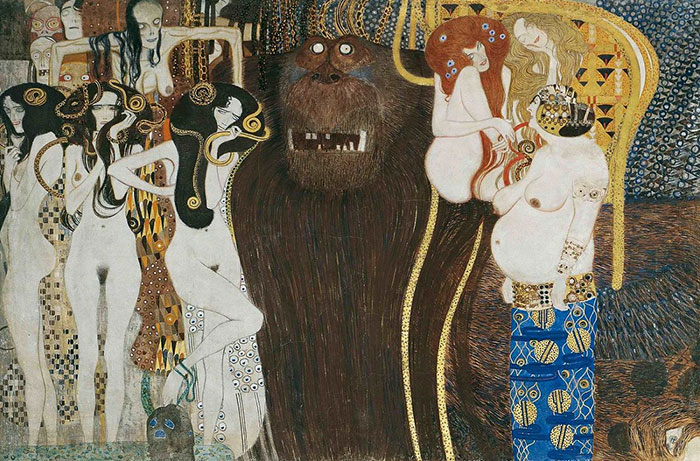 Image Source: http://www.prader.at/