Allbirds is on a journey to develop sustainable resources and responsible manufacturing for the fashion industry. With its release of the new TrinoXO shirts infused with discarded crab shells, the company is taking a step forward.
Tim Brown and Joey Zwillinger co-founded Allbirds in 2016 to create an eco-friendly brand of apparel.
"Fashion doesn't need more things, it needs better things," Brown said to Vogue Business.
Allbirds became popular when it released sustainable shoes made from eucalyptus leaves. In 2020, Allbirds ran past shoes and launched its first clothing brand. This line included a cardigan, jumper, puffer and the TrinoXO tee.
TrinoXO material is made from a combination of Allbirds' all-natural tree and wool fibers. These fibers are infused with powdered crab shells. The 'Trino' signifies the tree and wool blend, and the 'XO' is derived from the word exoskeleton.
According to Allbirds, the crab shell has anti-microbial properties and decreases odor. The material will last a long time because the wearer will not have to wash it as often. This decreases material waste and increases sustainability.
The company is currently working with the Marine Stewardship Council to certify the sustainability of the shirts. MSC focuses on responsible fishing practices. Allbirds would be the first clothing line to be certified by this organization.
Allbirds reached carbon neutrality in April 2019 by self-taxing and investing in carbon offset projects. For example, investing in the development of wind energy.
By 2025 the company wants to produce clothing with completely carbon-neutral practices and work toward actively reducing carbon in the environment. In addition to crab shells, Allbirds uses materials such as sugar, castor bean oil, recycled water bottles, wool, tree, recycled cardboard and recycled nylon.
It also created and open-sourced a carbon footprint labeling tool. Every product has a rating calculated to tell the consumer the carbon footprint.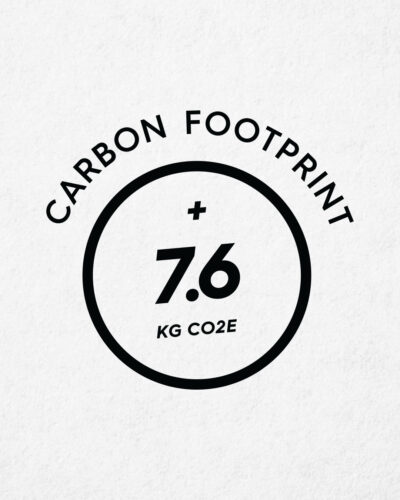 Allbirds was asked if it would consider making materials like TrinoXO open-source. Brown said that it is a possibility because carbon-neutrality should be a goal for everyone.
"We're open to every possibility because we're not going to solve this alone," Brown said.
Allbirds has not released its specific 2025 plans and goals. According to the Allbirds website, this information will be released after talking to stakeholders.
All photos from Allbirds.