Apothecary: A Shoreditch Izakaya features small plates and a relaxed atmosphere inspired by traditional Japanese taverns.
A Japanese Izakaya or a 'stay-drinking-place' is traditionally an establishment to meet with friends after work and unwind. The business is meant to "exude a feeling of happiness and togetherness" for everyone that enters.
When I was greeted at the front of the restaurant I was asked about my day and engaged in a very comfortable conversation. This and the cozy decor immediately established a feeling of comfort.
Although the name pays homage to the apothecary shop that historically occupied the space, the inside has been turned into an open, modern dining area. The decoration is a "Tokyo-style tavern through a Shoreditch lens." The furniture and decorations are very simple, they include muted colors, plants, and carved wooden dividers.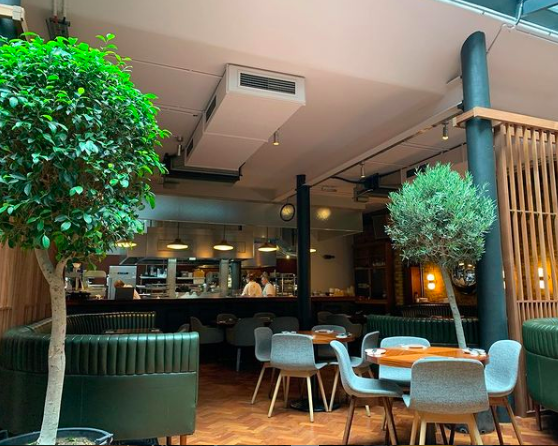 All the dishes are Japanese-inspired small plates and snacks. The food is great to share, but for a full meal, they recommend four plates per person. Each plate ranges from £3-£15.
The menu is stacked with mouthwatering dishes such as teriyaki chicken thigh skewers, crispy prawn dragon rolls, and Japanese fried chicken Hirata buns.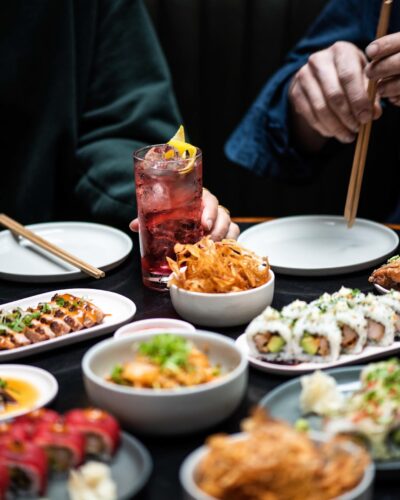 When the waiter asked if I had a favorite, I couldn't choose just one. But, I have had dreams since my visit that featured their miso-glazed aubergine.
A perfect pairing to the small plates is the cocktails. There is a variety to choose from like the coconut gimlet, strong and unique, or the rhubarb sbagliato, refreshing and flavorful.
With a very satisfied appetite, I was about to leave the restaurant when the live DJ began his set at the in-house set-up. This unique entertainment brought a touch of Shoreditch culture to the restaurant.
Apothecary is open Wednesday-Saturday and welcome bookings and walk-ins. To catch the DJ, go on Friday or Saturday between 7 p.m. and midnight.
For any other information about Apothecary visit their website at https://apothecaryeast.co.uk/.