Everyone has closed their eyes in the morning, trying to recall the dream they just awoke from. Sadly, no matter how hard you try it is impossible to reach back into that fantasy world.
Mariko Kusumoto's imaginative and beautiful art is meant to recall surreal feelings and stimulate the mind. She takes moments of everyday life and turns them into observable dreams.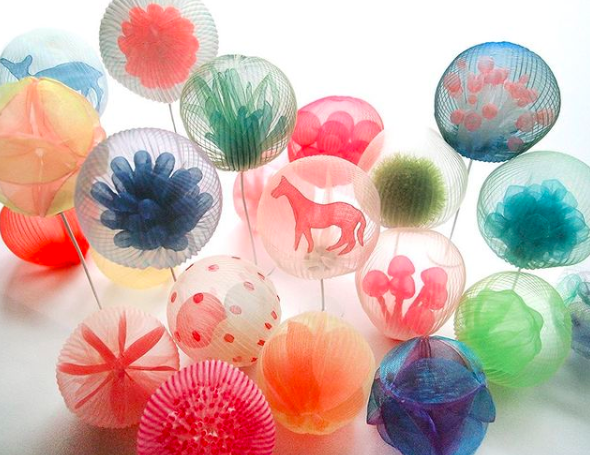 The Massachusetts-based artist began by sculpting with metal, but her recent sculptures are made from translucent polyester, nylon fiber, and cotton.
"My recent fabric pieces have developed with much experimentation and demonstrate an evolution from the properties of metal to something completely opposite," Kusumoto said on her website.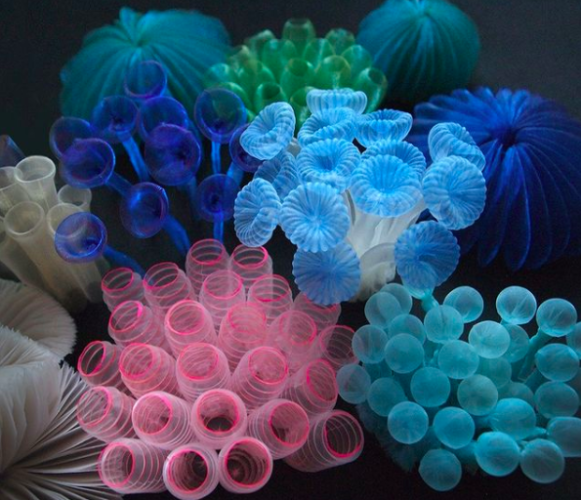 She is inspired by reorganizing everyday objects and making them surreal and playful. During the experimental process, she develops ideas based on "breathtaking" moments with her materials. For example, the gentle shape formed in the nylon can inspire the rest of the piece.
Her most recent artwork recreates coral reefs. She uses a property heat setting to mold her materials and create an underwater setting.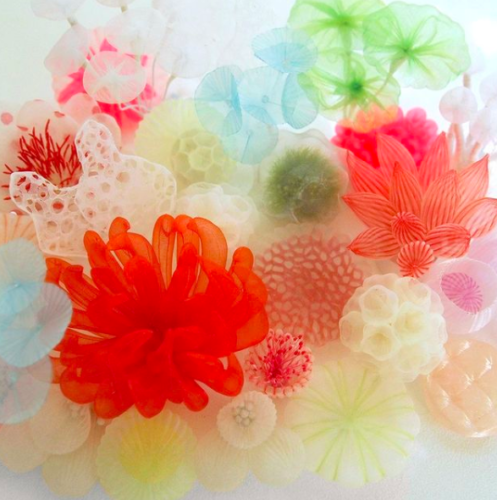 Each piece is a single reef because she likes to leave room for the viewer's imagination. However, they can be put together to form an observable ocean environment.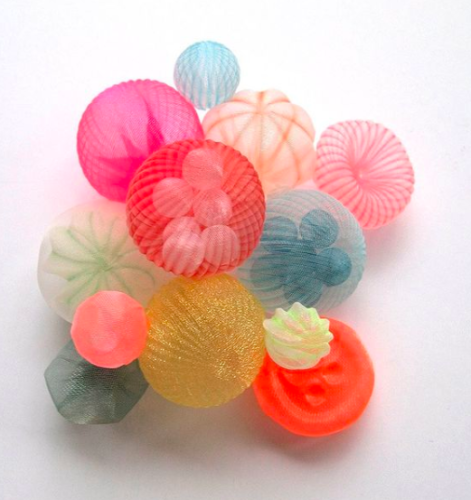 Kusumoto also sculpts wearable pieces like earrings, necklaces, and bracelets.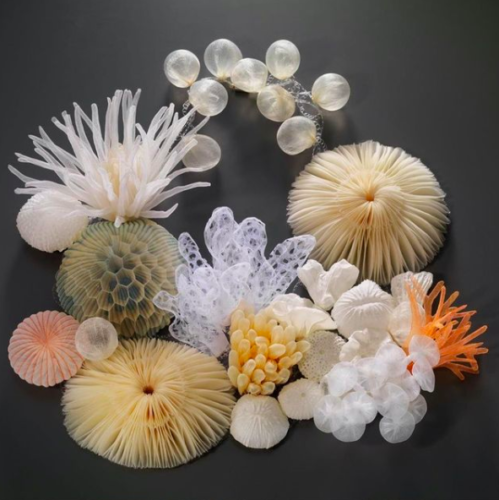 In 2019 she collaborated with French fashion designer Jean Paul Gaultier to create a line of colorful and imaginative clothing for Paris Fashion Week.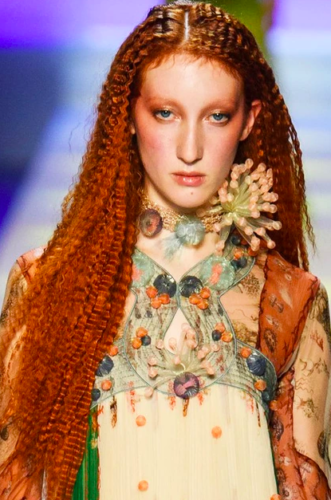 Also, this year her necklace "Seascape" entered the permanent collection of the V&A Museum in London.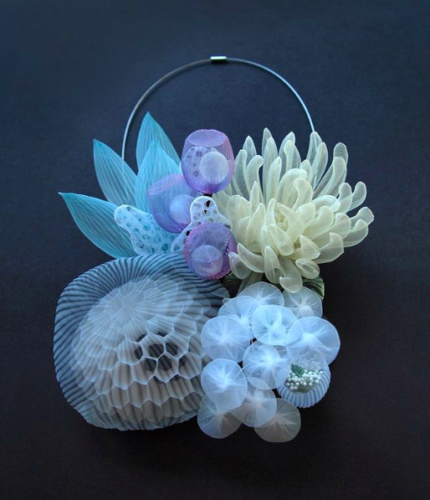 To read more about her projects you can visit her website, Instagram, or Facebook page.
All images were created by Mariko Kusumoto.