Some may say that beauty is what is found inside. Others may even say that it is subjective, however, when it comes to beauty, a standing truth in the Afro-francophone community is that of TANIALI's know-how and professionalism. With over twenty years of experience, TANIALI has set a high standard for Bridal Hairstylists and Makeup artists in the Afro-francophone community, particularly in Paris, France.
Tania Mboyo Limaya was born in Kinshasa, in the Democratic Reoublic of Congo, in 1983. She is the fabulous single mother of a 17-year-old son and is currently based in Paris. She is a professional makeup artist, esthetician, and entrepreneur who offers her expertise to brides. TANIALI's catalog is very diverse and contains products such as luxury jewelry and accessories, wigs, bathrobes, and anything you could think of to make a bride's big day perfect.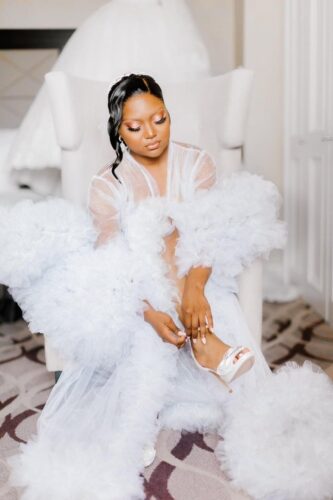 Tania emigrated to France in 1989 with her mother, precisely in Lille. She recalls her childhood as being a happy and warm one. Being raised by a single mother, and being an only child, Tania was introduced to the world of beauty and fashion from a very young age, because her mother loved to dress her up and do her hair. When the time came, it only made sense for her to work in this industry she was always passionate about.
After high school, she trained at the Juventhera school of aesthetics, then at the Christian Chauvau Institute. Her professional training, passion, and drive, gave birth to TANIALI, her brand.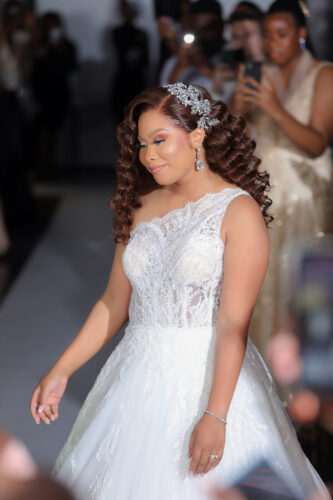 TANIALI is the fusion of Tania, her first name, and Li, the first syllable of her mother's last name—which is also hers—Limaya. She chose this as the name of her brand because everything she does is dedicated to her mother, her number one cheerleader, and muse. 
It is undeniable that the field of beauty and aesthetics is not "conventional," even less so in the African community, and although her mother initially opposed her job, she taught her the value of work through her own life, and never stopped supporting her.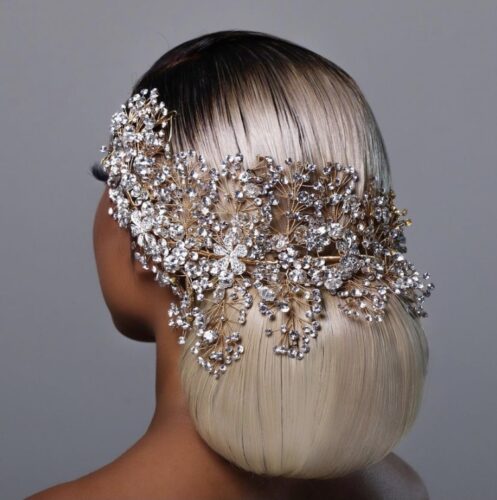 Today, TANIALI represents the know-how, black beauty, and excellence. Being proud of her African roots, Tania wanted to offer the women of her community—but not only— a high-quality service, and has dedicated her life to it through TANIALI. 
What makes TANIALI different is that even after twenty years of excellent work, and trips to the four corners of the world Tania considers it as "a family business." It is Tania's priority to remain accessible and to offer a personal experience to each of her clients.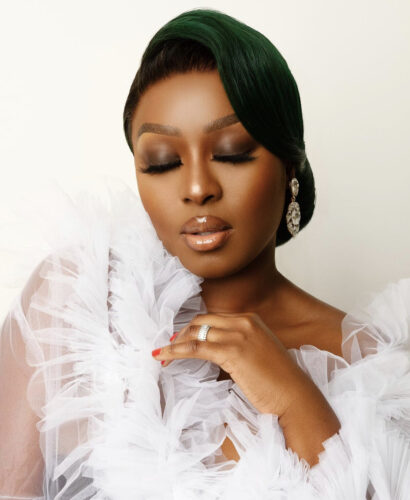 "When you call my phone, you have a 90 percent chance of talking directly to me." She said. 
After twenty breathtaking years of serving brides and establishing herself as a pillar in the industry, particularly in the Afro-Francophone community, TANIALI is based in Paris and is available all over the world.