From the 1st to 23rd December 2021, you are invited to come and remember a loved one in Grosvenor Square. Add your personal  dedication to the Ever After Garden where over 25,000 illuminated roses will glow and help raise funds to support The Royal  Marsden Cancer Charity. The garden will be open daily, entry is FREE with donations to dedicate a rose from £10.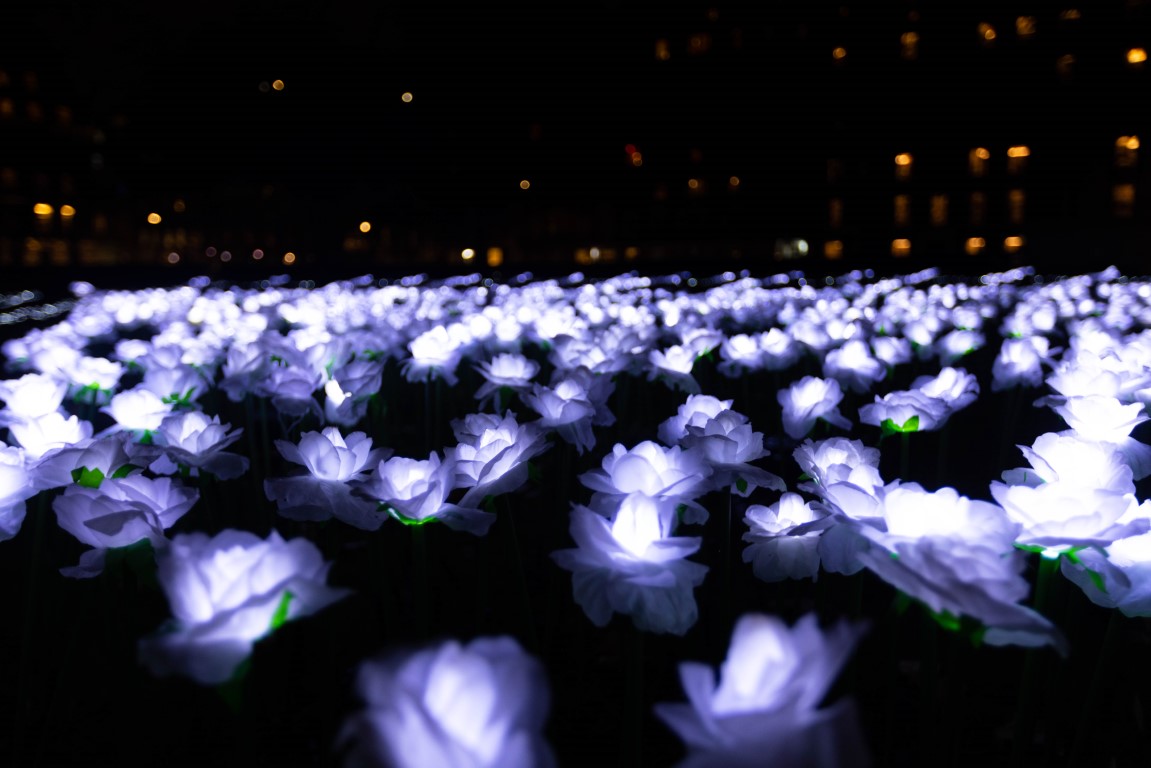 The Ever After Garden returns to Mayfair with the continued support and management of our Founding Partner Grosvenor Britain  & Ireland and the generous support of our 2021 Principal Partner Claridge's and The Connaught. Very special thanks to our  sponsor partners Let's Do London, Finchatton, Twenty Grosvenor Square Mayfair and Dior Parfums and thanks to the continued  support of Dior and to Korean Creative Group PANCOMMUNICATION and their 'Light Rose Garden'. 
A Garden for Everyone 
The Ever After Garden is a unique illuminated rose garden of remembrance in the heart of London's Mayfair. When you lose someone  that light doesn't go out, and this garden will be filled with personal dedications in a garden for everyone. The idea was inspired in  memory of the late, great Production Designer and Art Director, Michael Howells, whose worked included the film Ever After. After  the loss of their dear friend, fashion creatives, writer Camilla Morton and Royal Marsden Cancer Charity Trustee designer Anya  Hindmarch, wanted to find a way to pay tribute to all those we have lost and create something that could be inclusive and inviting.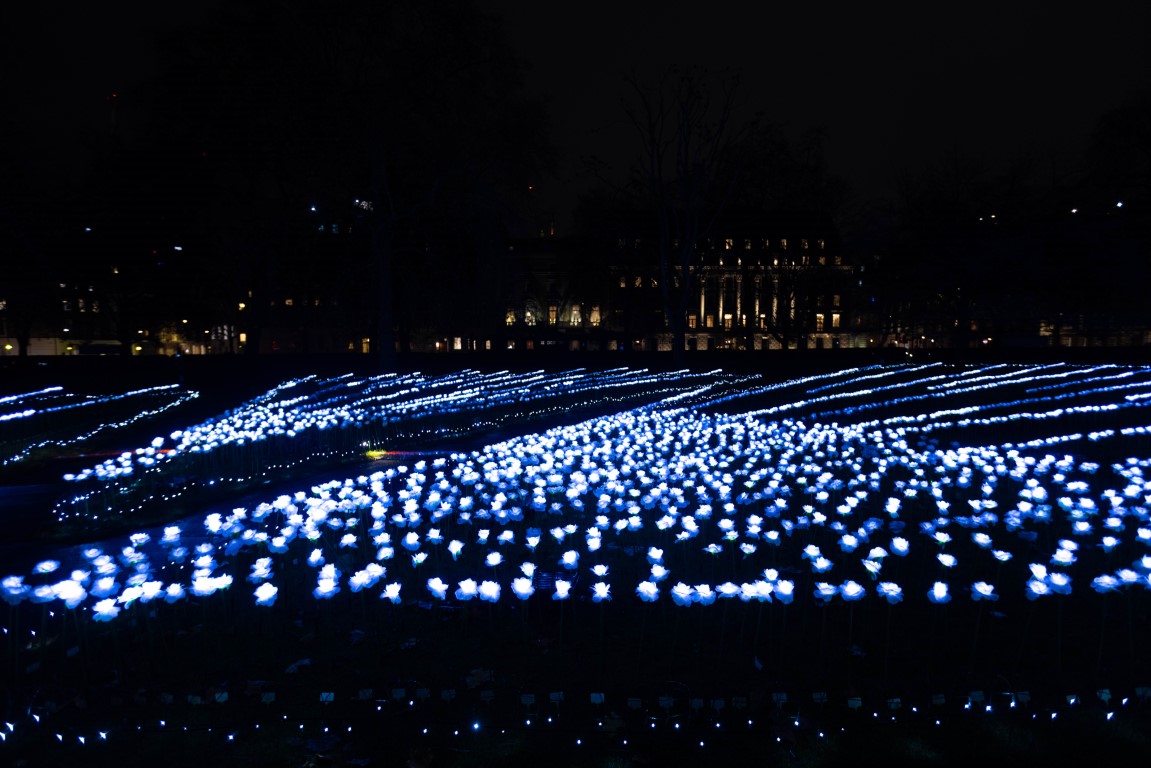 The first Ever After Garden installation lit up Grosvenor Square inDecember 2019. Visitors were able to come to remember their  loved ones with over 10,000 dedicated roses being planted in support of The Royal Marsden Cancer Charity, which raises money  solely to support The Royal Marsden, a world-leading cancer centre which develops treatments to save and improve the lives of people affected by cancer nationally and internationally. After a pause in 2020 the Ever After Garden will return this December 2021  bigger and more beautiful than ever. The Global Pandemic touched everyone, and the garden will reflect this. The 2021 garden will feature triple the original number of roses, with over 25,000 being pre- planted, ready for visitors to donate and place their personal dedication in a COVID- safe design. 
To donate or pre-order a rose dedication please go to:www.royalmarsden.org/ever-after-garden