Are you a coffee and music lover? Then you will love Ditto Coffee.
Since 2018, Ditto Coffee has crafted its unique focus around blending music and coffee. It's the newcomer into the Ditto family, with Ditto Music as its precursor which has been around since 2005. Ditto Music is a champion of independent music through distribution, management, and record label services for over 500,000 independent artists.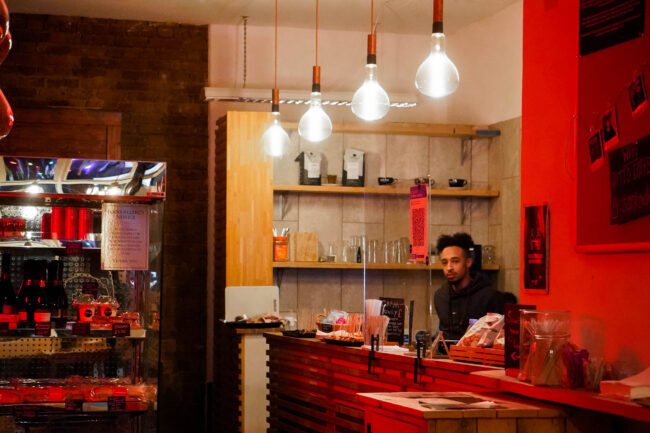 A little bit about Ditto Music & Ditto Coffee in the founders' own words
"When we started Ditto Music in our flat over 10 years ago, a great cup of coffee got us through the day. We've now built Ditto into a worldwide brand that champions independent music, supports over 150,000 artists & aims to create a fairer music industry.
As we began expanding our company in more than 20 countries across the globe, coffee followed us on our journey. From the freshly ground Arabica of Latin America to the rich & distinct Robusta of Africa & Asia, we've been lucky enough to sample the best beans the world has to offer.
It was when we arrived in Melbourne, however, that we truly fell in love with the coffee culture. Melbourne is famed for its 'hole in the wall' coffee shops; petit little kiosks serving up no-fuss, caffeine injections, where flavor rules.
We decided to bring this concept to the UK, blending our love of great coffee with our passion for new independent music."
Founders (and brothers) Matt and Lee Parsons have channeled their passion for artists and bands and filtered that through their love of good coffee, going on to create Ditto Coffee from their first café opening Liverpool in 2018. Other locations include Manchester and now, Shoreditch!
It will serve as a hub to celebrate and promote independent music.
The opening night was on November 15th with two vibrant artists—Elisa Imperilee and Amie K. Since then, local artists have graced their venue as they host weekly intimate acoustic sessions on Friday afternoons. Ditto is all about embracing the local community, and for that reason, artists can take advantage of their in-store demo dropbox for a chance to secure a record deal with them, or headline their live events. Furthermore, they give musicians and labels the opportunity to display and sell their merchandise and records in the shop and on the site.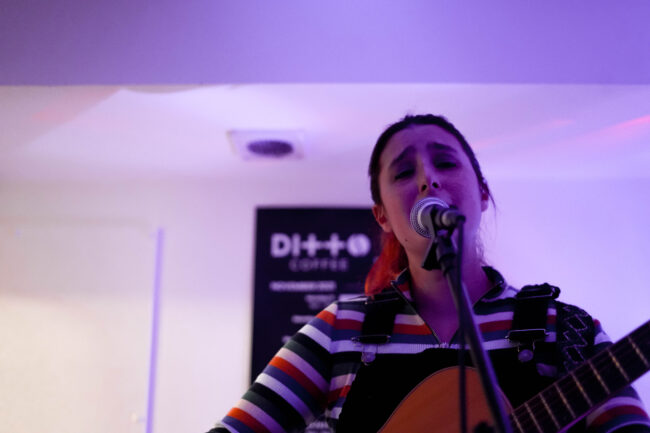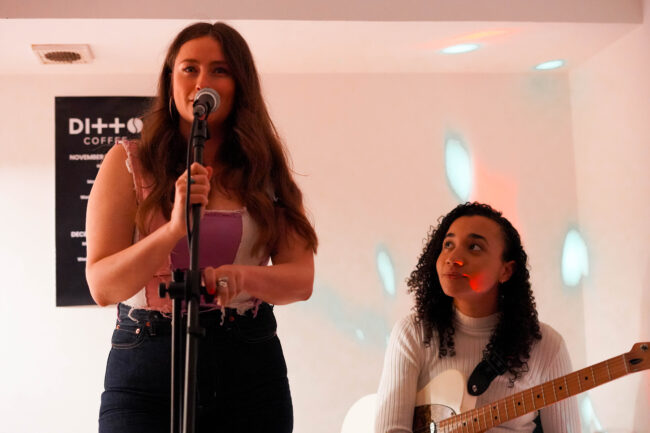 You can find them at 91 Rivington Street, EC2A 3AY
 Ditto Coffee Shoreditch December 2021 events:
Friday 3rd: Blurred Social LIVE (Showcase and social event hosted by Blurred)

Monday 6th, 13th, and 2th "VS GAME" Night, 3-7 pm

Wednesday 1st, 8th, and 15th: Ditto Coffee LIVE (Hosted by Macca Taylor) 6-8 pm

Friday 17th: Hit The Decks (With Guest DJ) 5-7 pm