Situated in Holborn, only minutes from Covent Garden and in the historic Holborn Town Hall venue, Colonel Saab prides itself on bringing Indian authenticity to London. Opened by hospitality entrepreneur Roop Partap Choudhary, the restaurant is named after Choudhary's own father, Manbeer, who was known as Colonel Saab during his time spent in the Indian army.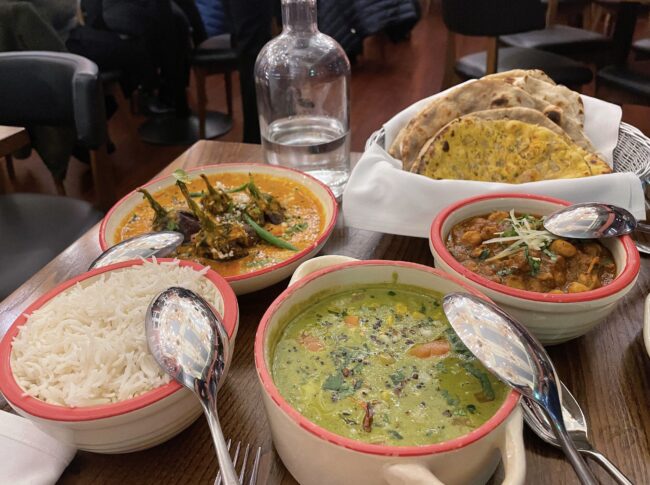 The dishes on offer follow Colonel Saab's own journey through the areas to which he was deployed during his time in the army. As does the cocktail list, each of which is named after a family member dear to Choudhary. The restaurant's décor serves as an ode to Colonel Manbeer and his wife, Mrs. Binny Choudhary, with their portraits hanging side by side in the main dining room. Above them swing twenty-nine impressive crystal chandeliers, casting a bright and glimmering light across the guests below.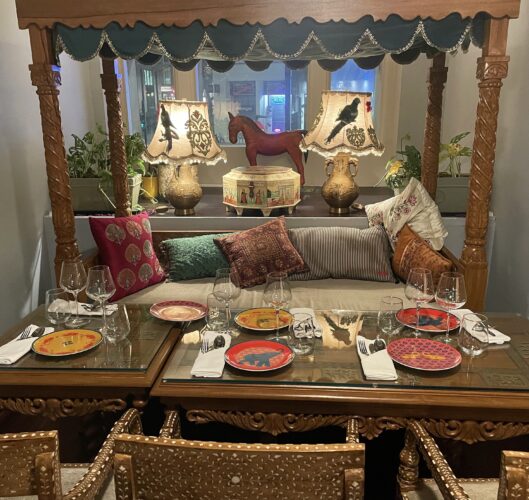 Colonel Saab offers dishes from noon to night, featuring an extensive range of contemporary dishes including Cauliflower 65 (featuring a supposed 65 spices in the batter) and a flavoursome Paneer Tikka Bengali Style with a notoriously spicy chilli sauce accompaniment. Highlights of the dinner menu include Colonel Saab's Butter Chicken (the signature), Makai Nu Shaak which comprises a lighter sauce and piles of sweetcorn, and an impressive smoked lamb shank. A vast range of different naan breads and styles of rice are also on offer to supplement the curried dishes – some of wish you would be wise to advise your waiter, should you err on the cautious side when it comes to spicy dishes.
Continuing the implementation of authentic Indian cuisine, the dessert menu boasts favourites such as Doon School Ride Pudding Brulée, and Colonel Saab's Bread and Butter Pudding (perhaps where the Indian cuisine does interest with its London base).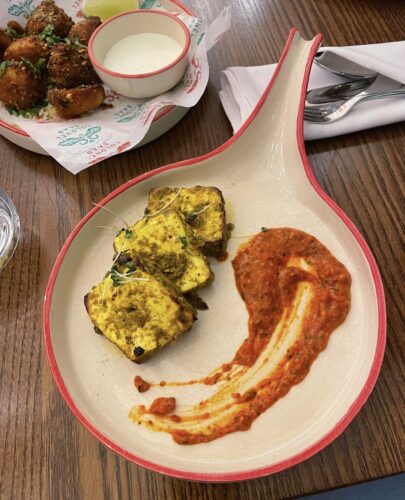 The restaurant setting itself is wholly decadent, with the masses of chandeliers illuminating more than 450 artefacts from India. Dining within a museum would be the most apt way to describe the experience, with a huge range of tapestries and paintings dating back to the early 20th century. Love letters between Choudhary's parents hang in a section of the bar, and in dining, you are presented not only with authentic Indian food, but also an insight into the cohesion and adoration of family life and parental love.
Colonel Saab
193-197 High Holborn, WC1V 7BD
Open 12-3pm 6-1pm, closed Sunday