Shoreditch Town Hall announces premieres, partnerships, and hit shows this autumn in the first season curated by Head of Cultural Programme Ellie Browning and CEO Beth Byrne since their appointments in 2021.
With a bold and eclectic mix of genre and themes, the season welcomes audiences to experience dance, performance, LGBTQ+ stories, and to engage as artists.
Antler: Civilisation – an experiment in theatrical realism and contemporary dance about the things we've lost and the things we've built, created by Jaz Woodcock-Stewart and Morgann Runacre-Temple (8 – 11 September)
Nouveau Riche: Caste-ing – a rhythmic show presenting the realities, structures and pressures of the acting industry, and how black women navigate them (13 – 15 September)
Outbox and Shoreditch Town Hall: GROOVE – the premiere of an intergenerational queer show based on LGBTQ+ testimony celebrating the dance floor (20 September – 1 October)
STAMP Connects – an annual event for new to mid-career artists to connect with London venues and programmers (4 October)
Chinese Arts Now Creative Lab – a brand new partnership between Shoreditch Town Hall and Chinese Arts Now, working with East and South East Asian artists through its Creative Lab
Pecs Drag Kings: Pecs: Kings of Darkness – the drag kings make a welcome return for Halloween following the success of their Christmas Special in 2021 (28 October)
Regular favourites: Tea dances and beginners' dance classes; participation in London's annual Open House; more free Artists' desk space in the heart of Hackney; and early sharings of new work including the next instalment in David Finnigan's climate change series, You're Safe Until 2024: The Birthday of the World
Ellie Browning, Head of Cultural Programme, says: 'Joining us on our journey as a new team, we are delighted to welcome a number of artists and companies that are new to Shoreditch Town Hall. Our autumn programme presents a range of stories, lived experiences and a mix of genres.
Antler's Civilisation uses dance to explore loss and grief and Nouveau Riche's Caste-ing uses beatbox, rap, spoken word and song to explore the structures and pressures of the acting industry on black women. Also this season we partner with Outbox to tell intergenerational LGBTQ+ stories told through their connection with the dancefloor in GROOVE, and David Finnigan shares a first look at his next piece tackling climate change.
Alongside these shows we continue to support artists in their development including through a new partnership with Chinese Arts Now and with our artists' hot desk initiative.'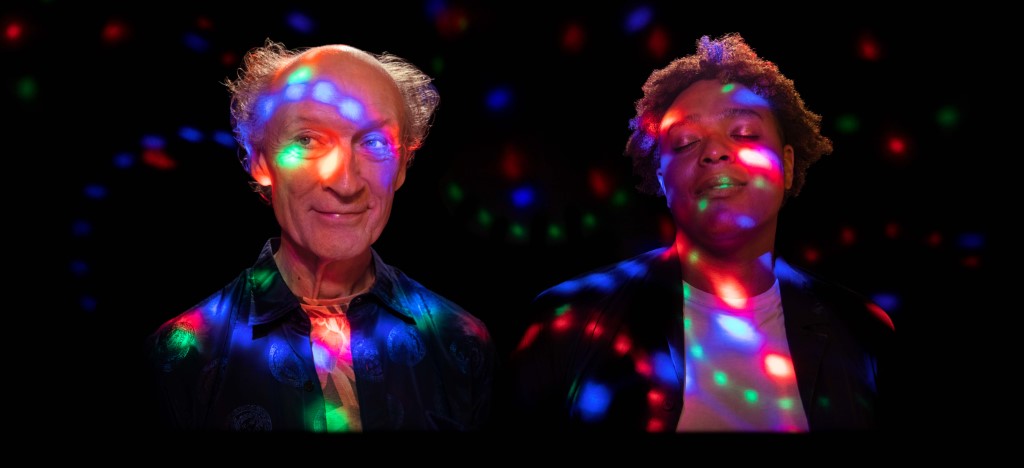 FULL DETAILS:
Antler presents
CIVILISATION
8 – 11 September, 7.30pm (5pm Sunday). £18 (£13 concessions)
A hairdryer, an oven, a letter opener. The local church, fiscal policy and Marie Kondo's folding technique. Civilisation is about the things we've lost and the things we've built. Civilisation is a day in the life of a woman following a tragic event.
Civilisation is an experiment in theatrical realism and contemporary dance created through an award-winning collaboration between Jaz Woodcock-Stewart and Morgann Runacre-Temple. A sideways look at the untheatrical reality of loss, with music by ABBA and Bach, Civilisation was commissioned by New Diorama Theatre and premiered to acclaim at the Edinburgh Festival Fringe in 2019.
Nouveau Riche presents
CASTE-ING
13 – 15 September, 7.30pm. £18 (£13 concessions)
Caste-ing explores the experiences of three black actresses using beatboxing, rap, song and spoken word. An entertaining and rhythmic showcase of the realities, structures and pressures of the acting industry, and how black women navigate these situations. We watch them as they attempt to maintain their sense of self, their faith, friendships and of course, careers. How can they remain true to their values in an industry seemingly intent on pitting them against each other? What do they do when the pressures become too much?
Outbox and Shoreditch Town Hall present the world premiere of
GROOVE
at Oxford House, Bethnal Green.  20 September – 1 October, 7.45pm (3pm Sat Matinees).
£17 (£14 concessions)
Press night: 22 September at 7.45pm
Pulse, beat, get sweaty & embrace the audience in what it means to be queer, then, now & in the future. It will be sticky and hot, intimate but expansive – it will feel like a dance floor.
Produced by Hackney-based Outbox and Shoreditch Town Hall off-site at Oxford House, GROOVE is an intergenerational queer show celebrating the dance floor as a site of protest, belonging, identity, and desire. Audiences experience the show as if entering a new nightclub, surrounded by lights, sound and movement. Weaving the testimony of LGBTQ+ people, GROOVE is rooted in hope but the show will not avoid the heartbreak of the dance floor.
STAMP CONNECTS
4 October, 2pm. £5
The STAMP (Supporting Theatre Artists and Makers of Performance) network is bringing back its not-to-be-missed annual event for new, early, and mid-career artists: STAMP Connects. Breaking down barriers between independent artists and the organisations who exist to support them, the event features panel discussions with a variety of programming, producing and commissioning theatres and a 'marketplace' to meet, chat and build relationships with over 25 London-based arts organisations.
Chinese Arts Now and Shoreditch Town Hall
CREATIVE LAB
from July – December
Creative Lab is a new collaboration between Shoreditch Town Hall and Chinese Arts Now, engaging with 30 emerging artists. A series of workshops offers opportunities to discover new ways to create and remix their practice – from exploring physical language and movement tools, to acting, film, music, technology, site specific, participatory performance, visual art, and augmented reality. The workshops will be led by leading industry professionals and are open to emerging artists, or artists looking to change their practice, from all backgrounds and ethnicities, though artists with East and South East Asian heritage are especially encouraged to apply.
Pecs Drag Kings present
PECS: KINGS OF DARKNESS
28 October, 7.30pm. £18 (£16 concessions + limited £8 ticket for unwaged/low income)
A show filled with tricks and treats, and boy do they have treats, Pecs will fill this cauldron full of London's best Drag Kings and Things in a frighteningly camp cabaret.
Audiences are invited to come ready with their sharpest fangs for an apple bobbing competition and keep their wits about them for any ghostly sightings. Extra points to those who come in costume, because in Pecs world, Halloween is the one night a year where a queer can dress how they normally do, and nobody can say anything about it.
Alongside these cultural highlights, activity includes workshops, work-in-progress sharings, the ever popular Shoreditch Town Hall's monthly tea dances, and a chance to see behind the scenes at the annual Open House event:
DAVID FINNIGAN presents
YOU'RE SAFE 'TIL 2024: THE BIRTHDAY OF THE WORLD
11 October, 7.30pm. £8
Playwright David Finnigan shares a look at the next episode in You're Safe, his six-year project about planetary transformation created with musician Reuben Ingall and dramaturge Ness Roque. This performance is the first public sharing of Episode 4: The Birthday of the World, a dance party held to celebrate the new world we're building in the ruins of the old, hot on the heels of Episode 3's performances at the Barbican and The Pleasance in Edinburgh.
OPEN HOUSE
18 September, times tbc. Free
Shoreditch Town Hall opens the doors of its Grade II listed building as part of London-wide Open House, with guided tours of its impressive architecture, colourful history and recently revamped exterior.
SHOREDITCH TOWN HALL TEA DANCE AND BEGINNGERS' DANCE CLASS
26 September + 17 October, 1pm. £6 in advance, £10 on the door
New dancers, group parties and all ages are welcome to join the aptly named Mr Wonderful to dance the afternoon away, sip tea, and share cake, in the magnificent surrounding of the Assembly Hall. A Beginners' Dance Class led by former world champion, Raymond Root will take place from 12pm-1pm before every dance.