Tis' the season to be jolly, and what better way to spend your winter leisure time than strolling around London's Christmas markets. To give your festivities a different edge, Made in Shoreditch has made a list of some of the more unique markets happening around the city this year. Enjoy!
An Alternative Christmas Market

When one thinks of Christmas activities, the usual carol singing or mince-pie baking springs to mind, however the team at Funzing have switched things up with their Alternative Christmas Market. Focusing on discovery and creativity, this market offers wonderfully atypical experiences like sushi making, gin workshops, hula hoop challenges, and you can even learn how to graffiti spray paint or make homemade beauty products.
Date: 3rd December 2015
Location: Magic Roundabout, Old Street Station
Website: uk.funzing.com
Free entry
Shoreditch Christmas Triangle

See the delights of East London at the Shoreditch Christmas Triangle market. Giving you the opportunity to wander through a selection of all the best local designers, shops, galleries and restaurants, there really will be something for everyone at this event. From calligraphy and flower arranging workshops at the Ace Hotel, to festive-themed period rooms at the Geffrye Museum, this is a wonderfully cultured way to spend your December.
Dates: 3rd, 10th, and 17th December 2015
Location: Shoreditch
Website: www.shoreditchdesigntriangle.com
Free entry
Winterville
East London's Victoria park is magically transformed into Winterville. A mix of the conventional and the quirky, expect traditional festive features including an ice rink, pantomime and of course a wooden-chalet style Christmas market, as well as more unusual attractions like crazy golf, a circus, and an appearance from the Backyard Cinema company, who are even showing a selection of non-Christmas movies for those of us who aren't quite ready to embrace the yuletide spirit.
Dates: November 26th-December 23rd 2015
Location: Victoria Park
Website: winterville.co.uk
Free entry
Kew Gardens Christmas Trail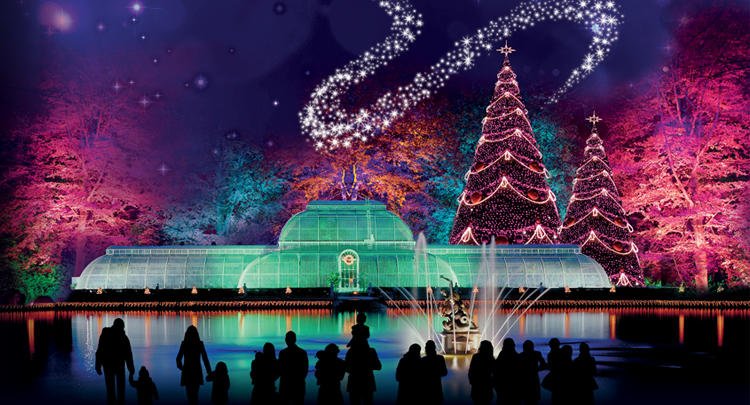 Kew Gardens sets out to remind you of the utter magic of the Christmas tree with its annual winter trail. A dazzling one mile path of trees gorgeously dressed for the festive season, light displays and larger-than-life winter flora, this visually delightful after-dark experience is pretty much a Christmas fairy-tale come true. This may not be a typical market, but there will be mulled wine and roasted chestnuts for the taking, and if you've still got presents on the brain Kew's gift shops will be stocked with Christmas fare.
Dates: 25th November 2015- 2nd January 2016
Location: Kew Gardens
Website: www.kew.org
Adult tickets from £16
Monocle Christmas Market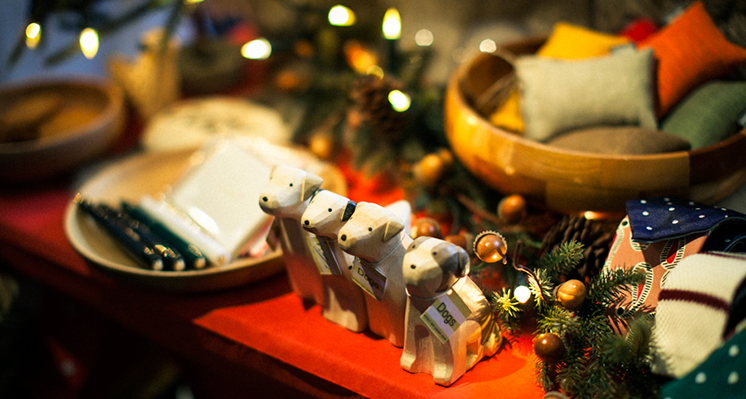 If you feel like celebrating Christmas with a bit of a twist, go to international news magazine Monocle's Christmas Market. Offering a range of treats from across the globe and a host of stalls with goods from unique brands, this festive fair is perfect for those wanting slightly different gifts under their tree this year.
Dates: 5th-6th December 2015
Location: Midori House Courtyard, Marylebone
Website: monocle.com
Xmas Night Market at Old Spitalfields Market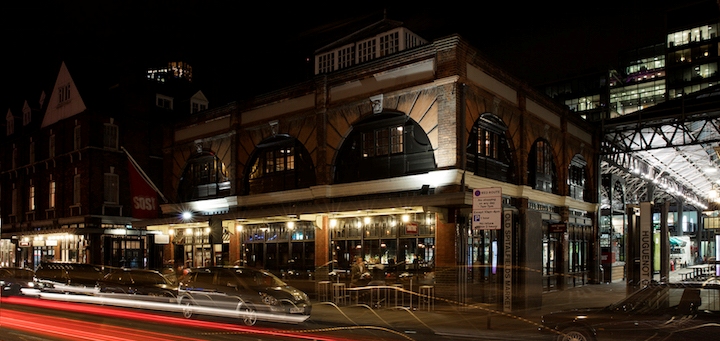 Get festive with the First Thursdays Xmas Night Market at Old Spitalfields Market this Thursday, 3rd December. It's got more tinsel-y fun than Santa in a bath of eggnog with the official Christmas lights switch-on, live music and festive performances, the Antiques and Vintage Market on until 9pm, DJ sets, free beer and 30% off at Dr Martens, Our/London Vodka in the Blixen Yard, meet-the-makers events, street food from the likes of Bleecker St. Burger, Belpassi Bros and Indigo, a Monkey Shoulder pop-up bar, a chance to shop the new McQ, Rapha, Cutler and Gross and Atterley shops afterhours and loads more.
Date: 3rd December 2015
Location: Old Spitalfields Marke
Website: http://www.oldspitalfieldsmarket.com/events/first-thursdays
Free entry
Crafty Fox Christmas Market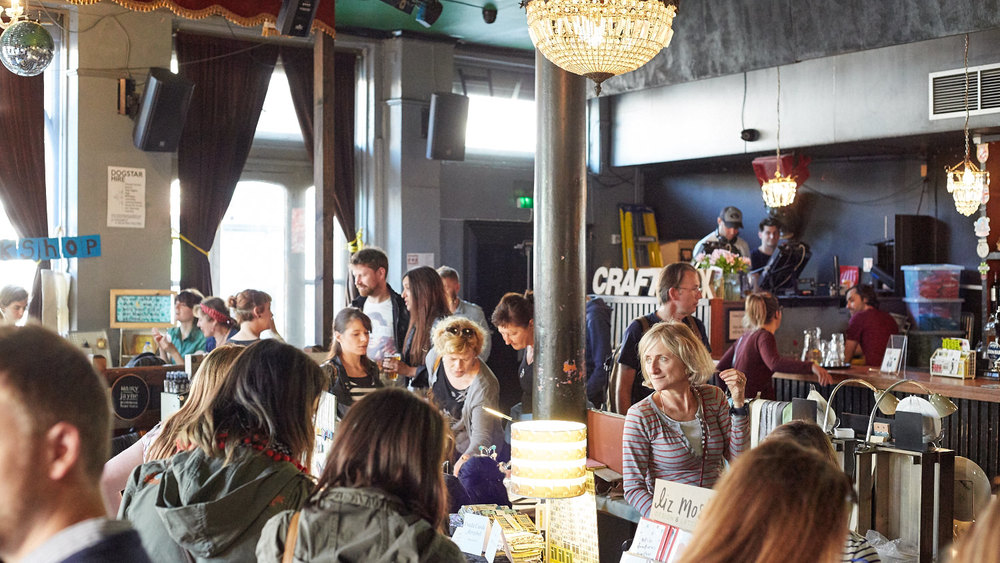 If you're tired of what mainstream shops have to offer and instead want your gifts to have a more personal touch, head to the Crafty Fox Christmas market. Full of novel handmade crafts from small-scale designers, this market is also running various workshops on things like screen-printing. Not only will all your presents be more heartfelt, but you may learn something new too!
Dates: Brixton: 5th-6th December 2015, Peckham: 12th-13th December 2015
Location: Brixton and Peckham
Website: craftyfoxmarket.co.uk
Free entry
Real Food Christmas Market
If the thought of Christmas shopping gives you the shivers and all you really care for is stuffing you face with seasonal treats, then the Real Food Christmas Market is just for you. With an extensive and quality selection of favourites like cheeses, puddings and cured meats, you will certainly be able to indulge as a foodie over the festive holidays.
Dates: 15th-23rd December 2015
Location: Kings Cross Square, Euston Road
Website: www.realfoodfestival.co.uk
Free entry
Free entry, but donations to the Committee to Protect Journalists are welcomed.
The Fair Christmas Fayre

To many the holidays may mean spend, spend, spend, but if you want Christmas without the consumerism then make sure to attend the Fair Christmas Fayre. As you can probably guess from its name, this is an ethical market where each of its stalls sells eco, recycled and fair trade gifts, with many of the traders also giving their profits to charitable organisations. Environmentally and socially conscious, do some shopping at this fayre and you can have guilt-free festivities this season.
Date: 12th December 2015
Location: Regent Hall, 275 Oxford Street
Website: fairchristmasfayre.wordpress.com
Free entry
Hyper Japan Christmas Market
The idea of a roast and brussel sprouts putting you to sleep already? Why not ditch some of your Christmas traditions and instead take note from the Japanese by attending the Hyper Japan Christmas Market. Learn how to make ramen or origami gift wrap in the creative studio activities, or watch professionals whizz up sensational sake cocktails. An event that is sure to give your festivities a touch of the Far East.
Dates: 27th-29th November 2015
Location: Tobacco Dock, London
Website: hyperjapan.co.uk
Tickets from £13 onwards