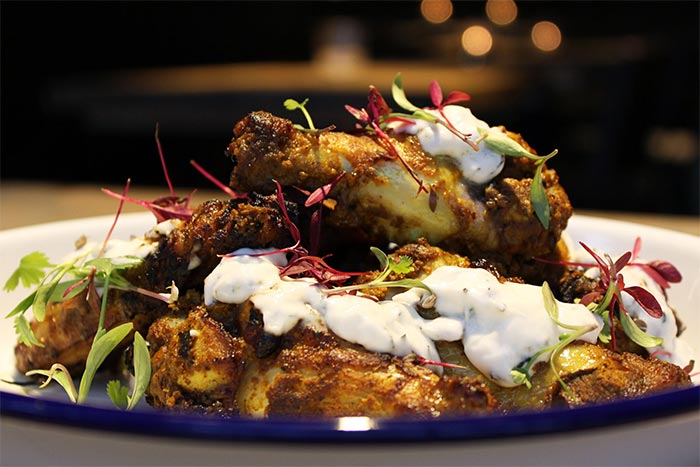 Randy's Wing Bar sets the casual vibe from the instant a customer walks in. The first every wing-based restaurant provides each customer for the informal experience to sit back and enjoy some good tasting wings that are covered in delicious sauces. Richard and Andy created the restaurant back in 2013 as a pop-up before moving to a permanent location in Hackney. Their success with the food speaks for itself after the very first bite.
How did the concept to work with wings and create a restaurant originate?
The original spark came from Richard's father, who was a chicken farmer. He would claim that the wing is the tastiest part of the chicken but that he couldn't give them away. "They are so popular in the States and China, why are people not going crazy for them in the UK?" This stuck with Richard for many years until one night he baked Buffalo wings for his old pal, Andy. Andy couldn't get enough of them and the Randy's concept was born!
Both of you have been described as the 'wise guys of wings' by taking a forgotten cut to new heights. What is the forgotten cut and how has it become important to Randy's Wing Bar? 
We wouldn't say that the wing is the forgotten cut. More like its been waiting quietly for its day, having previously been overshadowed by the breast or leg! Our whole restaurant revolves around the wing, and we love it for its taste, its versatility and how interactive it is to eat and share! It's this style of eating that fits with the informal dining experience that Randy's is all about. It's hard not to be informal when eating wings covered in sauces with your hands!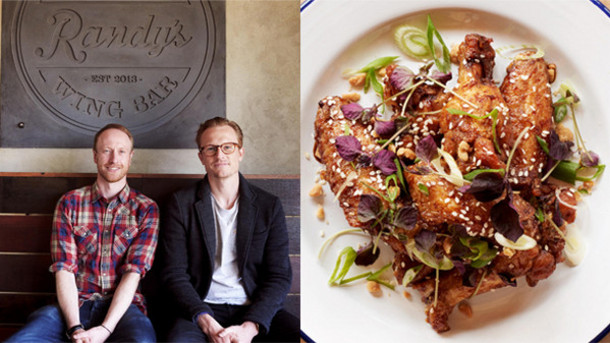 What makes your wings stand out compared to others? 
As amazing as it is, we're trying to show that there is more to the wing than just covering them spicy sauces. Our wings showcase the versatility of the cut, and how it can work with a myriad of flavours, textures and cooking techniques. Indeed the current menu has only scratched the surface, with influences from around the world. There is so much more that can be done and we intend to show this.
What inspired you to open up the first London restaurant dedicated to wings? 
First and foremost our love of wings! Secondly was the drive to do something different than the normal 9-5 and in an industry that we actually wanted to be part of. London is such a great place to trial and launch new concepts as people are genuinely very interested and receptive but at the same time very critical.
How do you select the different flavours and cooking techniques for each of your wings? 
The original menu was based around flavours that we decided we always bee line for when we eat out. The Korean, Thai and Vietnamese influences I think show that we obviously enjoy Asian style flavours and is a bit of a hat tip to our time travelling in our younger years. When ever we eat or taste anything, we both automatically think 'would this work on a wing?'
What signature type of wing should everyone try when they visit the restaurant? 
If you've never had it before you should have the Buffalo wings. We've beefed up the basic recipe and thrown a few twists in. If you're already familiar with Buffalo, then get your teeth into our Gangnam wings!
What has been your most memorable moments while developing this restaurant? 
Launching the first Randy's Wing Bar pop up and thinking maybe we'd bitten off more than we could chew when 200 people walked through the doors of the pub and we'd only ever cooked for 8 people maximum before. We learned a lot that night!
What are your future plans? 
Our plans are are to absolutely nail our offering here in the first restaurant then fingers crossed, look for another site to open Randy's Wing Bar mark 2.