Float onto the gilded white sand beaches next to the turquoise waters of the Atlantic coastline and you touch onto the new lavish Blanco Beach Club in Portugal. The latest hotspot to hit the coast of Portugal was designed to blend nostalgia with modernity to provide an experience of beachside luxury and unparalleled entertainment.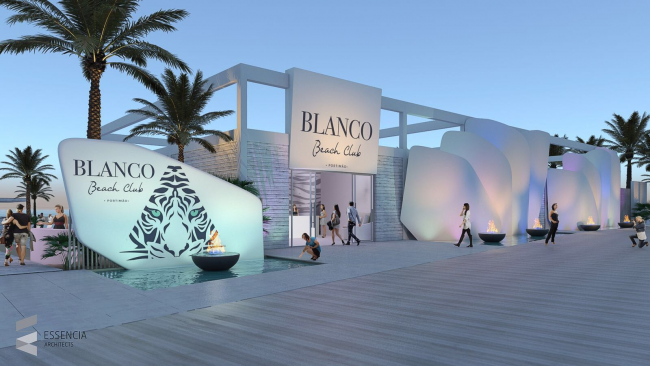 An artist's impression of Blanco Beach Club
Opening in summer 2017, Blanco Beach Club will enrich luxury holiday goers and jet set partyers alike as it will become a haven paradise in the heart of the Algarve.
With sumptuous sunken beach beds, a 5-star Atlantic coastline fusion restaurant offering the best of casual alfresco dining, fresh seafood and Atlantic coastline chargrills, combined with a lively atmosphere. The menu offer a selection of lobster, fresh fish, giant prawns and premium cut meats. The menu is further complimented by a carefully curated sushi and sashimi menu, classic pasta dishes and creative salads. Our chef's dishes have been designed to showcase natural flavours and simplicity.
Showcased is an open air nightclub open till late which will host some of the biggest music stars and DJ's in the entertainment industry such as expected talent French Montana, Tyson Beckford and Kid Ink. Blanco Beach Club will offer the best of casual alfresco dining, fresh seafood and Atlantic coastline chargrills, combined with a lively atmosphere.
Blanco Beach Club reflects an experience driven and entertainment focused concept which fuses European beach club culture and luxury lifestyle with an iconic Portimao backdrop. Inspired by the white seamless beachfront, the brand name and logo was derived from the love of white sandy beaches and white tigers: exotic, gorgeous and unforgettable.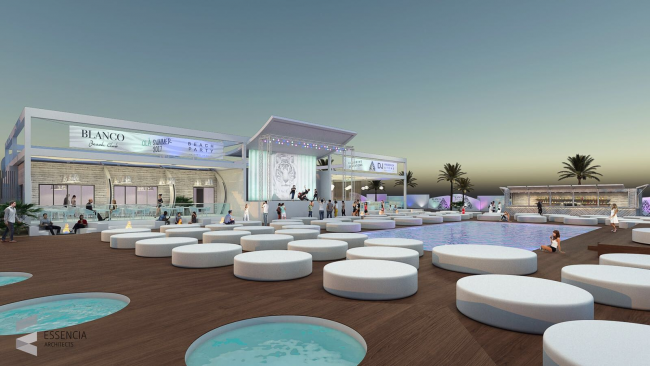 The club features a relaxed open air setting (Artist's impression)
The design of Blanco Beach Club was inspired by organic European living, nature and the panoramic ocean view, design details include reclaimed wood and natural fabrics. Feature pieces include private jacuzzis, fire pits, a 20-meter pool, and custom designed cabanas.
With multiple bespoke bars, VIP cabanas with private Jacuzzis, a 20 meter pool, ensuring the space is polished and cohesive. A venue unrivalled to any on-water location, and hospitality landscape, opening up the coastal destination spot to both local and international guests. The main focus will be to provide excellent hospitality in its customer service and world class VIP treatment from their 60+ highly trained staff to provide an unparalleled holiday experience.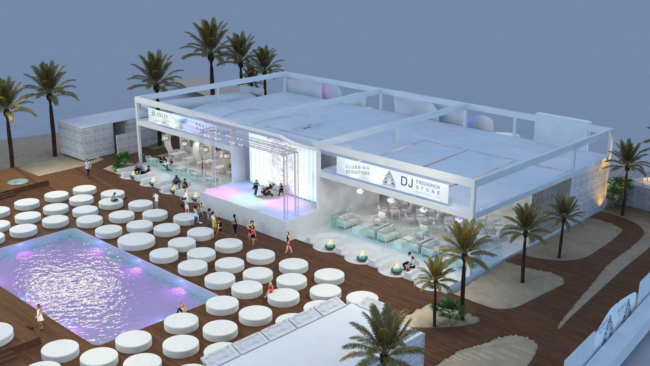 Artist's impression