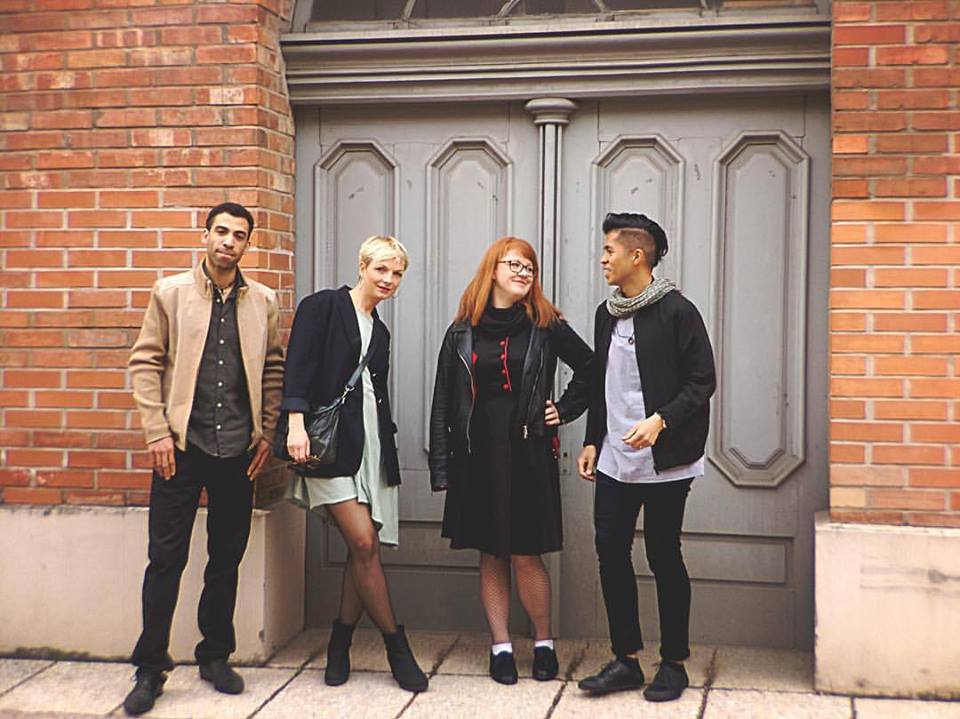 Austrian 4-piece band DAWA has just shared a laid back video for their single
 "Put It Away"
 (watch 
here
). The track will be released as part of their new album 
"Reach"
 on the 4th August via 
LasVegas Records/ Universal Music
.
We asked John Dawa (vocals/guitar), Barbara Wiesinger (vocals/percussion), Laura Pudelek (cello) and Oama Richson (cajón/percussion) to tell us their Top 5 tracks/ videos and why they've picked each one and they came up with the incredible selection below.
Oama: "Björk – Bachelorette" 
She's a wonderful and inspiring artist with a great sense of story telling. The video "Bachelorette" is a fiction story about a weird happening of the finding of a story-telling book. It is told in multiple layers with one story boxed into another, all of it repeating itself in the narration. Not only I love the idea of this possibility of endless repetition, but also the simplicity with which the entire video is visually described. The song itself is an epic ballad by genre and was recorded with an orchestra, which makes it pretty impressive even without the video. I also like the fact, that nature always has a big part in her songs – and just so in this one again. The message is strong and there is the reason for the song to be written in a minor key, but the tipping point of the storyline holds somewhat positivity within. A nice melancholic blend, that I always liked to listen to and watch repeatedly. Watch for yourself!
Laura: "Thom Yorke – Harrowdown Hill" 
I decided to choose this video (and not "praise you" by Fatboy Slim) because it's touching me in a strange, but also in a kind of a good way. The emotional part of that video is the perspective that suggests a flight over landscapes, it reminds me of dreaming. Connected to the content of the song which is quite serious and depressing, this surreal atmosphere creates a distinguished view of all bitterness. It's giving me comfort in a strange way. Besides I love that song and the whole "Eraser" album.
Barbara: "Johnny Cash – Hurt"
I just couldn't decide as there are so many good videos out there. If you start with "Chemical Brothers" for example, they're all crazy good but I've decided to choose an emotional one. Although I struggled between Nick Cave's "Into My Arms" and Cash's Cover of my all time favourite NIN song "Hurt". But Cash puts it on a higher level. This music video is so personal and touching, it makes me calm down and looking forward to a long fulfilled journey to come within all the pain and joy that makes life so great. Maybe that sounds weird, but I find a lot of positivity in this melancholia and that pushes me.
John: "Kiasmos – Burnt"
It's tough to choose one favourite video out of many but I came across this one from Kiasmos while trying. It's more of a visual than a music video really. Great minimal techno duo from Iceland. I just love the simple idea, the colours and shapes, the slow movement. Great track, great video. Take 6:53 min to take a time off from everything else.

DAWA: "The Verve – Bittersweet Symphony" 
That video (and Unfinished Sympathy by Massive Attack) inspired us to do our "Open Up" video in the same way: one shot and motivating. This song is also the only song we have covered live so far. It's just an all time classic and we can all agree on that.