This weekend, Shoreditch resident Jeyda Heselton is putting on a rather unusual art exhibition. Brexhibition is a one-night only event featuring collages of politicians made entirely from the snippings of porn magazines – porntraits. Brexhibition runs from Hoxton 253 Project Art Space on Sunday 2nd February and visitors can expect to see some of the most well-known faces in Brexit, in a way that has never been done before.
Artist Jeyda, who is somehow not yet weary from all of the adult magazines she's spent hours cutting, says "We now know that Brexit is definitely happening and I do not want to rehash whether that was the right or wrong decision, but instead find ways that we can move forward as a society and create positive next steps, whether that's through art or otherwise". 
 "The porntraits are meant to be lighthearted, but I do think that humour & art have an important role to play in healing & moving on".
On top of the porntraits, the event promises a refreshing debate about Brexit with panelists including cartoonist and satirist Martin Rowson, author & screenwriter Simon Booker and British-Chilean illustrator and campaigner Javie Huxley.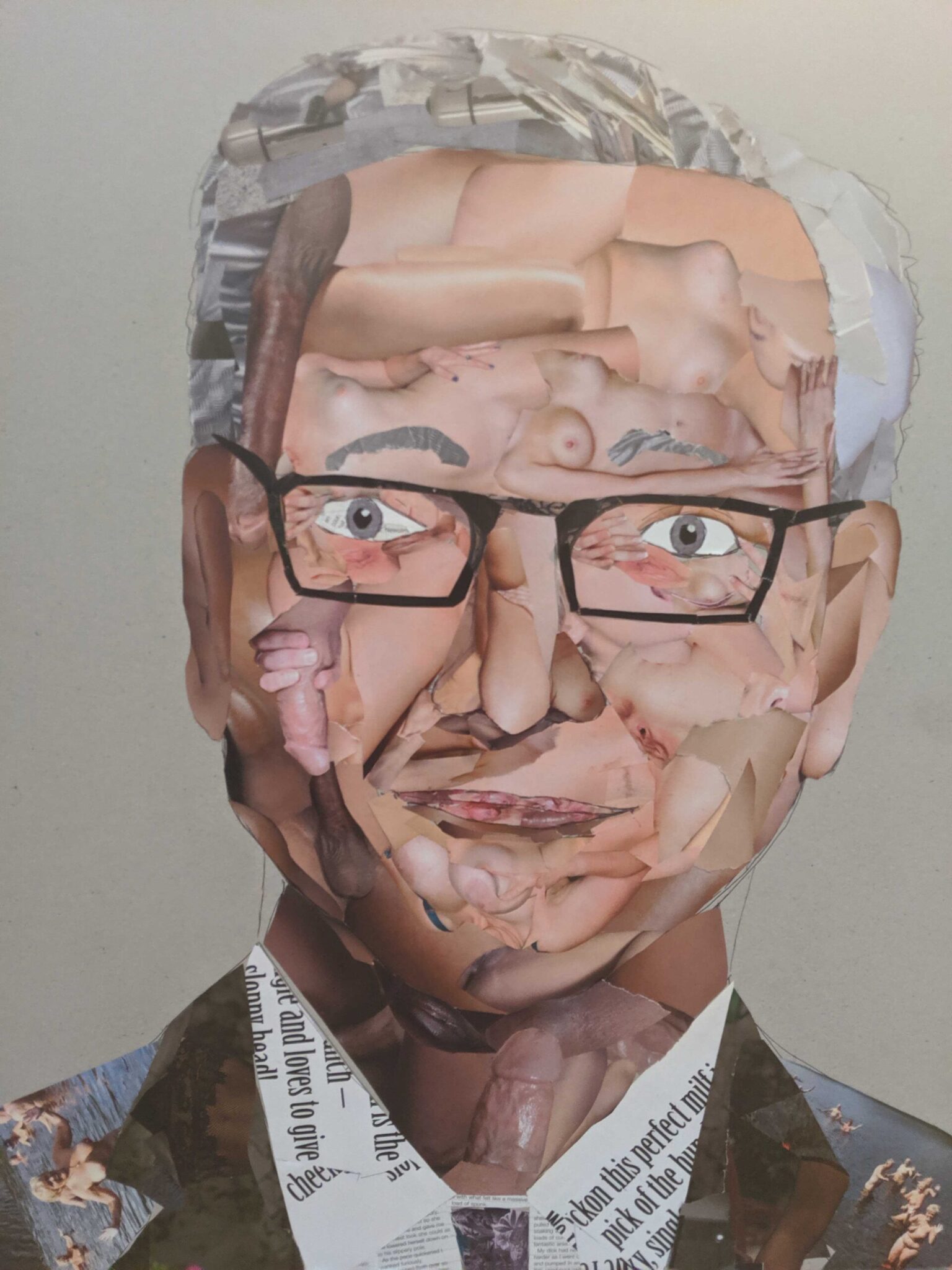 Guests will be able to enjoy getting involved in an open conversation whilst sipping on a puntastic drink & enjoying amusingly shaped nibbles (or tasty 'nipples'). There's even room for people to bring along their own art, poetry or spoken word about Brexit to be displayed in one section.
Brexhibition certainly promises to be a unique event with a fresh (albeit rather smutty) perspective.
—
Brexhibition runs from 5-8pm at Hoxton 253 Project Space in Shoreditch, East London this Sunday (February 2). Entry is £10 with any profits going to the Hackney Migrants Centre