Urban Fusion stands for a new generation, marked by the mingling of different cultures. Inspired by the colours and patterns of textiles from all over the world, we decided to found a brand that would embody London's multiculturalism. We are currently participating in many different events such as London Edge and TrapXArt in shoreditch. We have also just opened a Boutique on ASOS marketplace and also in Urban markets based in Spitalfield market.
G: What problem did you set out to fix in this world?
S&R: With our company we wanted to unite cultures from all over the world, taking traditional fabrics and creating them into clothing that fits with trends and are fashionable to all different generations. At the moment we live in a society that tries to divide us, we want to unite people with different styles and tastes and cultural backgrounds.
G: How did you find your 'Why"? What did inspire you to do this? Why is it important to you? How did you know that it is an idea worth pursuing? 
S&R: This is important to me as I want to be an example for my children and the people surrounding me that the only limit is yourself. I knew that the vision that we had would work and would help to bring together different cultures and generations.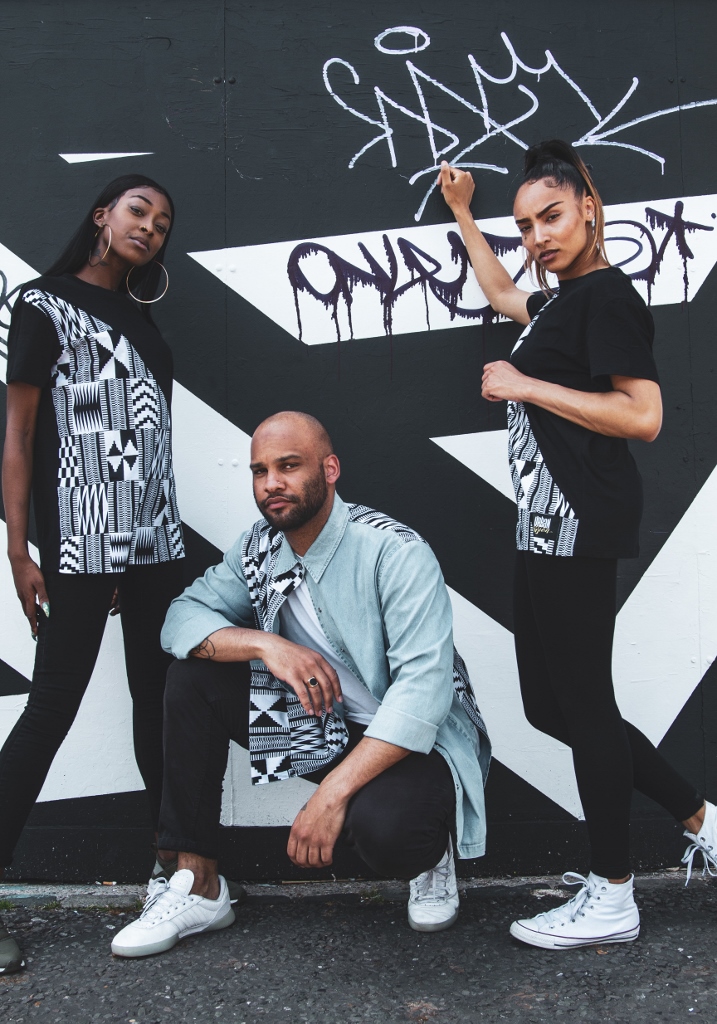 G: How did you converted your passion into a business?
S&R: We received a grant from Tower Hamlets council because they had a start-up programme for people living in the borough. We put the idea, the business plan and the strategies together to present to the panel. We was awarded the grant and we were able to start production of our collection. We both still have our day jobs and our evenings, weekends and any spare time that we have are spent working on Urban Fusion.
G: How long did it take until you start making a living out of it?
S&R: We are getting there slowly we just launched a few months ago to the public and our company is still in the early stages of establishing itself.
G: What were the biggest obstacles launching the company and how did you overcome them?
S&R: The biggest obstacle was production, finding the funding to be able to produce our products with good quality to suit our budget. For us it's also important to deliver a quality product with good manufacturing, Luckily enough we had the money from the grant to help us get started and the person that we collaborate with for the production is very good with what he does. He works for different brands such as River Island and Casablanca.
G: Why do you think people fell in love with your company?
S&R: I feel like the reason people fall in love with our company is due to the fact that our company is different and unique. It finds a way to help people express themselves which is diverse and unique compared to other brands out there. We want to be elegant but at the same time street, we want to merge different backgrounds and create a brand that appeals to all.
G: How do you promote your brand? Have any tactics been especially effective in helping you to grow your audience online?
S&R: We have been trying to collaborate with Tower Hamlets council to attend different events at markets etc to help get our brand known in the local community. We're using all of the online selling platforms and Social medias to promote our business and also local magazines too. We are trying to also collaborate in the next few months with Natwest for a project called "Back her business" which helps to support crowdfunding for women that want go back to business or grow their existing business.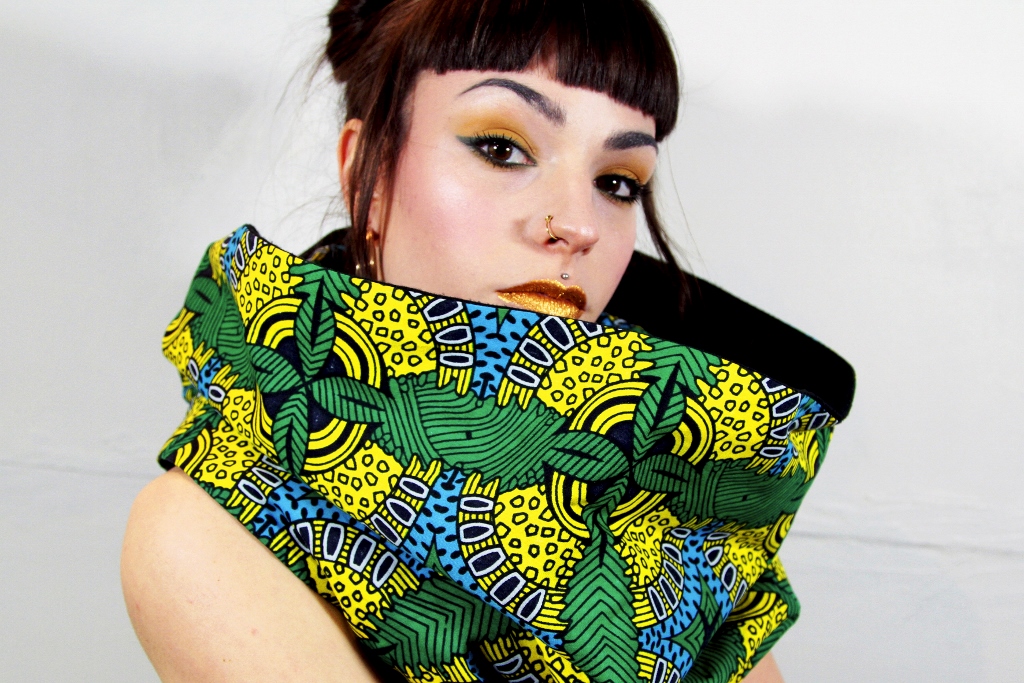 G: What 3 pieces of advice would you give to the people who want to create something, but not sure how or where to start ?
S&R: Firstly i would say have a vision, make sure you have a good idea of what it is you would like to create and roughly where you would want it to go. Secondly i would advise that they talk to people around them about it this includes friends, family, local council and banks. Thirdly set yourself small goals, look to achieve them one at a time, don't run before you can walk.
G: Have you had any mentors or role models that have influenced you?
S&R: My grandmother influenced me my whole life to never give up, always look forward and think forward and never stop until you achieve your goals. I mostly use mine and my business partners intuitions and experience to help guide us to where we need to go. Ensuring we have the correct guidance but also using the mistakes we have made to improve the business in the future and help us to know where we went wrong and how to avoid it in future.
G: What are your favorite places in Shoreditch or East London?
S&R: Spitalfield Market is one of my favourite places to be in east london because of the creativity of the people that are exposing their businesses there and selling their own products, their own creations. You can always find different styles, it inspires me a lot, there's a collection of many different cultures and backgrounds and styles that are their own, they create their own style by themselves and get the opportunity to present their personal creations to everyone.
G: Where do you see your company in a few years' time and what are your thoughts on the future of your industry how is it changing?
S&R: The future is recycling. We find it crucial to recycle and anything that we can reuse and recycle within our collection we do it. Some of our pieces are recycled denim and it is something that as a business is a big vision for the future. I hope that we can come out with new collections and become inspired by any of our new found fabrics from other parts of the world. We would hope to be a recognised and well established brand on the market with our limited edition pieces and be able to expand our business, possibly open some shops in east London and invest in the place that helped us start it all.
Your social accounts:
Website: www.urbanfusionbrand.com
Facebook: @urbanfusionbrand
Instagram: @urbanfusionbrand