StoryTerrace is a personal biography-writing service, connecting everyday people with professional ghost-writers, so that anyone can turn their or a loved one's life story into a beautiful, professionally produced book to share with family & friends or to publish online.
Founder Rutger Bruining was inspired by his grandfather's tales of adventure and adversities overcome as part of his role in the Dutch resistance during the Second World War. As Rutger regretted not recording his grandfather's stories, he wanted to ensure that others would have the opportunities to capture their stories for generations to come.
StoryTerrace has documented well over a thousand life stories. Having secured significant funding, Story Terrace is successfully scaling across the US market, proving that, despite the cross-cultural differences between US and UK markets, the commonality that unites us is clear: extraordinary life stories born from the ordinary. StoryTerrace has a network of over 600 professional ghost-writers, many of which have been published by some of the best-known media brands in the world. All-inclusive packages range from £1,500 to £5,250.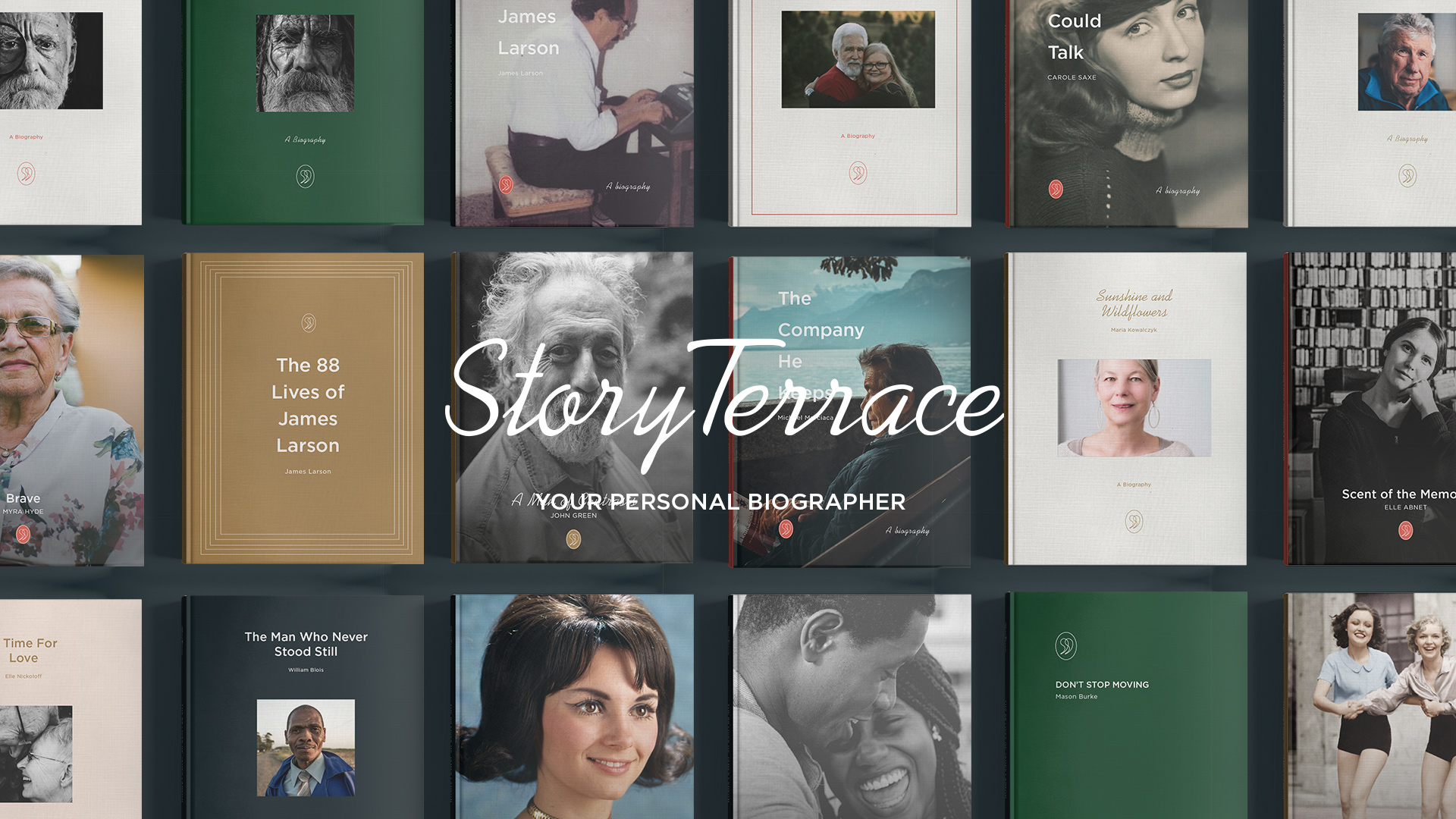 Q: How did you come up with an idea to launch StoryTerrace? What did inspire you to do this? Why was it important to you? How did you know that it is an idea worth pursuing?
I started StoryTerrace after experiencing the regret of not recording my grandparent's life stories. My grandfather used to tell me lots of stories about his role in the Dutch resistance during the Second World War, meeting my grandmother, and his work as a doctor in the Caribbean. But after my grandparents passed, their stories faded far too quickly.
I wanted to ensure that didn't happen to others. StoryTerrace was born out of the notion that, should someone wish to document the stories of their life or those of their loved ones, there would be a quality service that would offer this, at an affordable price.
Q: How did you convert your passion into a business? How did you make it happen? Did you have to quit your day job and etc? Did you write a business plan, have a clear strategy or did you just start doing it and then figure it out in the process?
Following my grandparents' passing, I often wondered why we don't capture the stories of the people we love. Memories can fade quickly, but memories remembered can offer so much joy and strength when we reminisce.
Over the years I had a few ideas to solve this universal problem. None of them seemed scalable and therefore were unable to have sufficient impact. This changed when I realised how many writers with great credentials were offering their services on fast growing freelancer website. In combination with developments that allow on demand prinated books to meet the same quality standards as the most beautiful books in Waterstones, I felt it was possible to start turning life stories into books at scale.
I quit my job in private equity, having worked in finance and management consulting for 8 years, and put together a 15-20 slide presentation. This helped me to realise the gaps in my knowledge, prioritise next steps, communicate my idea to a wide range of people who gave me incredibly valuable feedback, and sell the first projects before the website was even up. And so StoryTerrace was born!
As I didn't have any experience working in start-ups I decided to learn about every role myself before hiring. In most cases I got advice from friends and other founders working from the same co-working space. In some instances, I did a brief course, for example, on Adwords, at General Assembly. However, the majority of my learning was ultimately done on the job by talking to customers, writers and editors. While there were a lot of mistakes, twists and turns, the same vision continues to guide the company five years on: Creating a world where it is the norm to preserve your life story in a meaningful way.
 Q: Why do you think people & businesses fell in love with your platform?
From feedback, we quickly realised that the most important aspect of a successful project was the connection between the storyteller and writer. When the match is right, customers feel at ease from the get-go in the presence of the writer, and the interviews develop very organically. Not only does this help create the best book possible, it also creates a unique environment to reflect on one's turning points, achievements and regrets.
We therefore decided to develop a method of effectively matching customers with the writers most suited to their needs. There are about 20 criteria that we assess when we interview writers and talk to storytellers before making the match, but broadly speaking, we must take into account their personalities, and cultural and professional backgrounds. A match in their sense of humour can also be very important to make sure the voice of the storyteller really comes across in their book.
No other company has several hundreds of writers with a range of backgrounds and personalities on their books – that's why we are truly able to make a quality match for every client.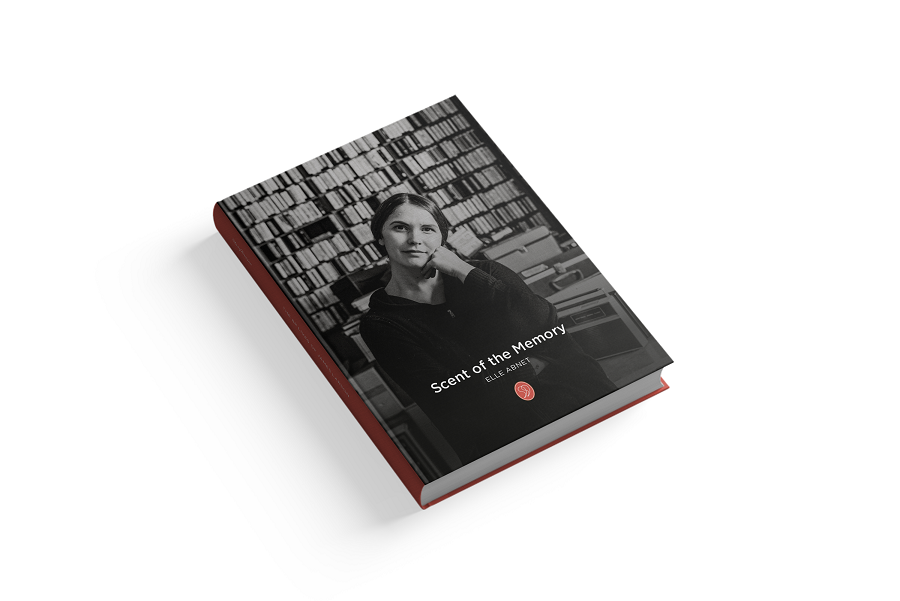 Q: What do you consider to be your biggest failures and achievements that you made while running your business?
  I totally underestimated the complexity of starting StoryTerrace. Initially I was focused on optimising the processes to create the best books possible, setting up a website and generating some publicity. I assumed everything would flow from that. But when you are trying to create a new product category for a high value service you also need to build sophisticated marketing and sales processes from the ground up. That was quite a lot for a sole founder with a background in private equity. Looking back I think I could have avoided a number of pitfalls if I had taken a job in a successful start-up before launching my own.
By now, we have sold over 1,000 books, created a fast-growing network of over 600 talented professional writers, and built a unique software platform that makes books more efficiently than big publishing. What I'm most proud of is the sense of mission amongst our team in London and Los Angeles and our writers – now, setbacks are only temporary and StoryTerrace is going from strength to strength.
Q: What 3 pieces of advice would you give to the people who want to create something, but are not sure how or where to start 
Get a mentor who believes in you and is willing to be involved sufficiently so they understand the business well enough to give you advice about anything on the spot.
Change your product, your go-to market strategy and your team as often as needed. But always go back to your mission and your vision for guidance.
Work with people that give you positive energy. Building a start-up is hard work. If you are not having fun it is hard to look beyond the obstacles.
Q: What's your favourite story / book released on StoryTerrace? 
My aunt recently turned 80 and completed her book last week. I learned so much about her fascinating life, ranging from hard times to love & joy. And it has a picture of me when I was twelve with her Dobermann, my favourite dog!
Q: Who are the mentors or role models that have influenced you?
On one hand, I like people that think big such as Elon Musk, Bill Gates and Boyan Slat, who set out a bold vision and then drive hard towards it. On the other hand, I respect great execution. For example, every time I visit a Pret-A-Manger, I'm amazed how well run the place is and how happy the employees seem. And this is so incredibly hard for a fast-growing retail chain to get right.
However, my favourite entrepreneur of all time is Gutenberg, who invented the printing press. He had a bold vision, faced many setbacks and opposition from powerful people but ultimately had more impact than any other entrepreneur I can think of.
Q: Where do you see your company in a few years' time and what are your thoughts on the future of your industry how is it changing?
By 2028 we want to have captured a million life stories in a meaningful way. If I get it my way StoryTerrace will be a company that helps people to capture and share their memories in a variety of ways including virtual reality, allowing us to write history from the bottom up.