Atelier Zuhra is a rare female-founded couture house that embodies feminine grace and power. Omani-born Mousa Al Awfi always dreamed of dressing current and future generations of women with a high fashion glamour. After enjoying raising five children (four girls and a boy), Mousa decided to launch her dream brand: Atelier Zuhra.
With gorgeous bespoke gowns, Atelier Zuhra opened on the 1st July 2015 its first couture atelier in Dubai. With an impeccable eye for detail and embroidery, Atelier Zuhra quickly became the favourite go-to-couturier for Arab royals, Bollywood actresses and Hollywood stars.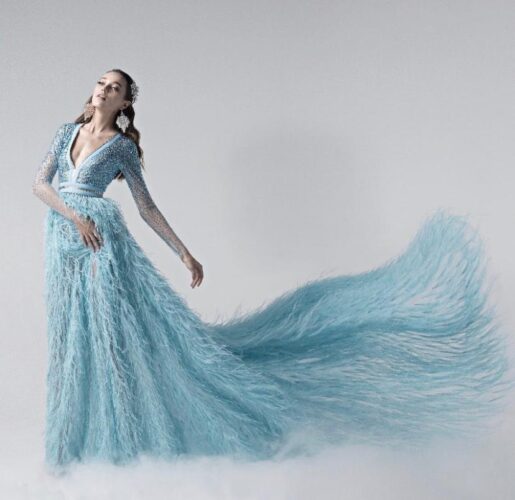 Bollywood clients include Deepika Padukone, Alia Abhatt, Yami Gautam, Kareena Kapoor, Aishwarya Rai Bachchan, Sonam Kapoor, Esha Gupta, Bhumi Pednekar, Janhvi Kapoor, Swara Bhasker, Kiara Advani, Khushi Kapoor, Ayesha Omar, Sonakshi Sinha, and Jacqueline Fernandez.
Other international celebrity fans include Hollywood's Desperate Housewives' actress Eva Longoria, Robin Thicke's girlfriend April Love Geary, American TV presenter Erin Lim, Hannah Brown, 90210's Jessica Lowndes, Welsh soprano singer Katherine Jenkins OBE, and Mexican actress Aracely Arambula.

Arab celebrity fans include Buthaina Al Raisi, Suzan Najm Aldeen, and Mariam Hussein.
With precious jewels, intricate fabrics, artistic design and embroidery, Atelier Zuhra is known worldwide for its timeless dresses.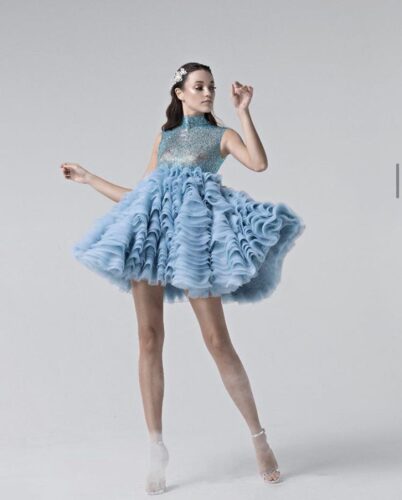 With immense success, Mousa decided to hand down her business to her forward-thinking entrepreneurial daughter Ryan Al Sulaimani.
Rayan Al Sulaimani is a modern business leader with a strong belief in the importance of a good education. Rayan is a holder of MSc. International Business Management at Heriot-Watt University in Dubai, a Bachelor of Commerce from the University of Wollongong in Dubai and a diploma in Business Administration from Queensland University of Technology in Australia.
Her thirst for knowledge, experience in design and planning as well as clear communications and leadership skills made her the key choice to take over the family business.
Since 2018, Rayan Al Sulaimani has contributed to UNICEF by donating a masterpiece dress to an auction for an underprivileged woman to wear on her wedding day. In 2020, Rayan will be initiating her own charity project for underprivileged women that will be unveiled next year.
With an eye on craftmanship and ambition to scale the business, current CEO Rayan opened the second Atelier Zuhra Boutique at the Royal Opera House in Musct, Oman. Rayan is highly dedicated, motivated and already has her sights on their third boutique site in the fashion capital of the world: Paris.
Atelier Zuhra is proud to be unveiling its London Fashion Week 2020 collection at the Royal Opera House, London on the 15th February 2020.
ATELIER ZUHRA
https://atelier-zuhra.com/
info@atelier-zuhra.com
FB/Instagram/Twitter: @AtelierZuhra