Working from home? Thinking of setting up a new online business? The founders behind online form design tool Paperform give the low down on taking the leap into setting up your own business (and working with your spouse), and advice for others starting out.
Could you give a brief summary of Paperform and how things work?
Paperform is an online form creation tool. Our intuitive form builder helps anyone quickly create their own forms that look great, and are tailored to their exact needs – whether they are product, payments, event registrations, new client onboarding, or contracts. Unlike many other tools out there, the forms made with Paperform can be styled to match the feel of your brand, with a high level of control over the fonts, colors, and imagery. We're all about empowering people to create incredible stuff online without the need for code unless they wish to use it.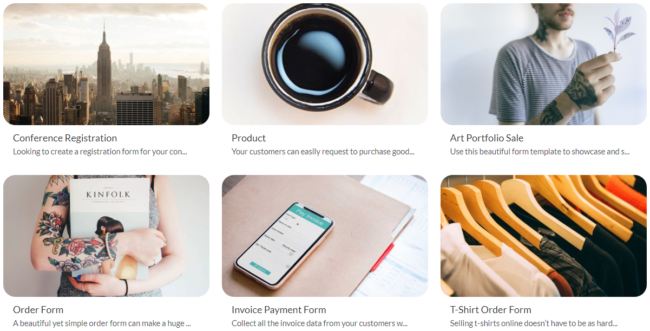 What was your background prior to setting up the business?
The journey to founding our own tech company was quite organic and unexpected. 
I have a BA majoring in Music and Philosophy. When I graduated from uni, I taught myself to code and just dove into building and experimenting. I found an entry-level position as a programmer for a company that built forms for the enterprise. 
It was a great experience in getting a feel for creating forms for businesses and thinking through how I could empower them to create and manage their own forms – buy a man a fish vs teach a man to fish. After that, I worked for a startup and further developed my programming skills. I've always worked on my own stuff outside of work, so I built-out the MVP of Paperform early in the morning before work. 
Diony began her professional life in academia (Ancient History and Archaeology), with the intention of being a Curator. That led her to work within cultural institutions, but she became disillusioned over time. There was a lot of red-tape and bureaucracy to deal with, which meant poor decisions in team management as well as creating narratives with collections.
Fortunately, she was offered a position coordinating Google Arts and Culture in Australia and New Zealand, which allowed her to empower cultural institutions to share their stories with the world using tech.
When did you realize you wanted to start your own business, and how did you get to the point of being ready for it to happen?
Diony and I have always had an electric dynamic when it comes to discussing business, and we have highly complementary skill sets yet share the same values, so working together was a no-brainer. 
We were also both frustrated and wanted to have more control over our work than we did. That wasn't any fault of our employers, it was just a sign that we were ready to start our own business. We're very opinionated with both vision and implementation, so taking the reins comes naturally to us. 
Diony watched me build out the MVP for Paperform in mid-2016 and we discussed the UI a lot. She's great with operations and partnerships, so I asked her if she wanted to jump on board, and she said yes. The rest is history. 
What makes Paperform different from competitors in the market? 
We created Paperform because there were clear needs that weren't being met by other form builders. It really was that simple.
Our friends began asking us to build bespoke online forms for their community projects and businesses. The friends who were approaching us had strong local brands in place and were looking for something that could let their personality shine through to their audience as they saw fit. They wanted to take control, but there was nothing on the market to help them.
So, we started thinking about how we could make a form builder that's 'bespoke for everyone', and the Paperform editor was born. The main differences are that 1) our editor is free-text instead of drop and drag (which is much faster and intuitive like a doc), 2) our forms are highly customizable so they truly represent your brand or style and look beautiful (imbues trust and raises response rates), and 3) the tool is incredibly robust and does everything: allowing you to collect payments, sell products, book appointments, and so much more (people come to make one thing and then end up making a range of forms for different use-cases).
In short, forms come to life and engage your visitors like never before. We want to empower people to create forms that are truly theirs.
Have there been any ways that you've noticed your clients using Paperform that have surprised you?
Yes, absolutely. It's actually been a big part of how we built out the Product early on. The blessing and the challenge with Paperform is that it is so powerful and versatile that there are almost an infinite amount of use-cases that could be supported with Paperform, many of which we didn't anticipate.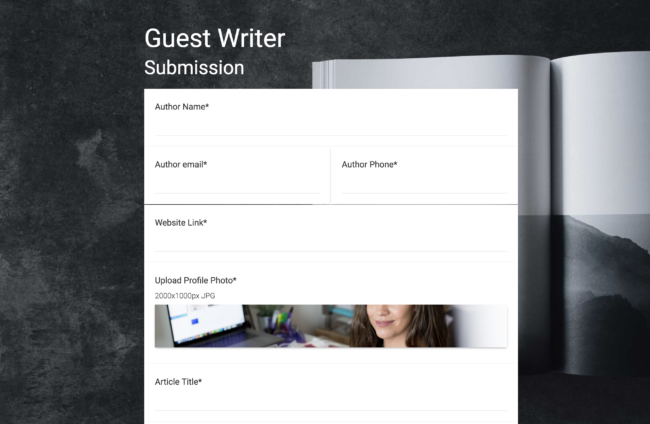 What goals do you have for the future, and have they in any way changed or been impacted by the current situation?
Our goal has always been to build a Product of high quality that actually solves a problem/s, and to grow a sustainable business. We actually started Paperform as a lifestyle business but decided to shift into a larger entity when we received an overwhelmingly positive response and solid growth. So, we make a conscious decision to hire a team that shares our values and is made up of people who we want to invest in. We want to see our team flourish during their time at Paperform, and also beyond that. Those core values and goals haven't changed and we're happy about that – we think if they can stand the test of our current times, we must be doing something right. COVID has seen our business grow more rapidly than we had anticipated for the period, so if anything has changed, it's that we want to continue to drive that momentum and not waste it. 
As a form of advice to young tech entrepreneurs looking to start their own business, what advice would you give yourselves if starting out all over again, and what might you have done differently? 
It's hard to say you would do something different when you're content with how things have gone. Even the things that have gone wrong have helped us get to where we are.
I think the best advice is (ironically) to not only listen primarily to advice and strategies from influencers in the space but hone your own instincts and strengths alongside consultants who are currently active in the space. For example, find an excellent accountant and legal firm as early as possible and listen to them. Later on, you'll want a good insurance provider too.
These pragmatic aspects of the business are what can give you an edge in business. A lot of businesses get knocked out by not having finance, legal, and insurance squared away, and it's the competitors who have their house in order that will absorb users who leave for greener pastures. 
In fact, don't primarily lean on the advice of those peddling their entrepreneurship as the holy grail of success, especially when it comes to growth. What has worked for someone in the past may not necessarily work for your particular situation. Focus less on copying someone else's model of success and get better at developing your decision making and looking forward to what the market is likely to do. 
What personal impact have you experienced through Covid-19 on your business?
Initially, a slight downturn in growth, followed by much higher growth than originally forecast. We've had an opportunity to support a lot of our customers who are running businesses doing it tough, and we're proud to see them through this time. We know they'll come back stronger given the opportunity. 
Are there any advantages or challenges in running a company with your spouse?
Yes and yes, ha! Advantages: 1) you already know each other better than anyone, so you know what you're getting into when you start out. 2) you are forced to learn how to communicate extremely well, including how to argue well. We're fine with not agreeing on something and arguing our case: either one of us will concede completely, or we'll both shift our view for the better. We're very happy to be wrong about something if it means the best decision is made for the business. Arguing well is an important part of developing our business and processing our thoughts – we aim to be respectful and keep it professional. There's no room for ego. 3) Having different passions within the same business means we're always learning from each other. I think it would be harder if we both had the same remit. It works because we want the opinion of our partner but still have the freedom to call the shots in a particular area in the business. 4) You can talk about the business at any time – this is an advantage and disadvantage. We get a lot done when we're doing the dishes or going for a family walk, but it's important to intentionally take a break. We're bad at that. 5) A challenge is that a bad day for one of us is almost always a bad day for both of us. If the kids are sick, or if something happens in the family, it impacts both of us. 
How're you coping in the current working conditions, and what techniques do you use to try and continue productivity with stress/lack of motivation/isolation?
We're a remote team by default, so work is no different for us to be honest. If I had to give advice, I'd say find what really works for you; if you're a morning person, use that extra time in the mornings to get a chunk of work out of the way, giving you some extra time in the afternoon to take a longer break. Ultimately, figure out which hours of your day are the most productive and make sure that you're planning for those to be utilized to their best ability.