New York-based artist Olek lives and dreams in crochet. She is crochet-obsessed. "A loop after a loop. Hour after hour my madness becomes crochet. Life and art are inseparable. The movies I watch while crocheting influence my work, and my work dictates the films I select. I crochet everything that enters my space."
Too far gone you may say but it's an obsession she is putting to good use. Raising awareness for the declining global shark population, Olek has used her works of art to cover two sculptures at the Museo Subacuatico de Arte, MUSA, Cancun's underwater museum dedicated to the conservation of natural marine resources. She specifically chose to cover two bomb sculptures to symbolise the ticking time bomb of our waning marine ecosystems. Every inch of yarn has been thought out too – from the biodegradable materials used to the colours to evoke the contrasting shades of coral reef.
For a whimsical edge, she teamed up with Tre Packard from marine conservation-focused non-profit PangeaSeed to capture divers suited up in the beautiful material. The area is home to a large population of whale sharks, the largest known surviving fish species.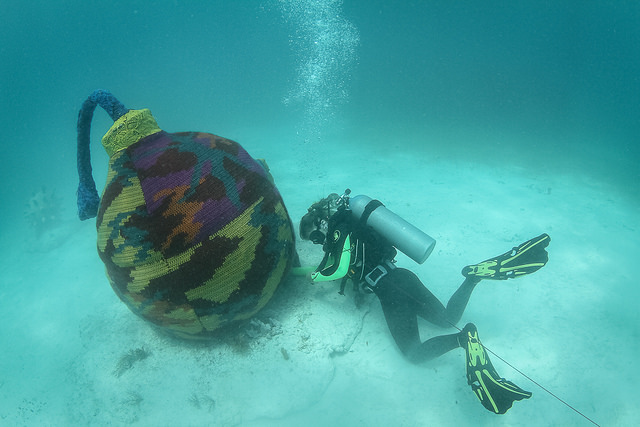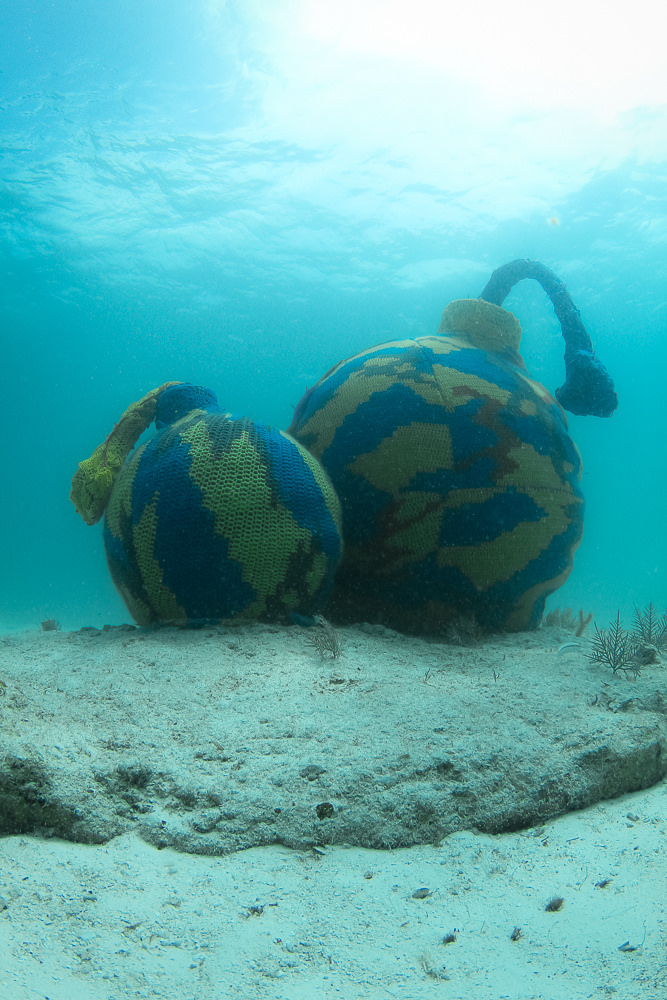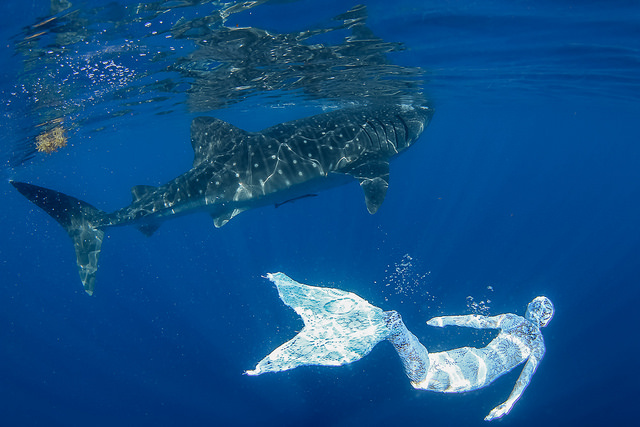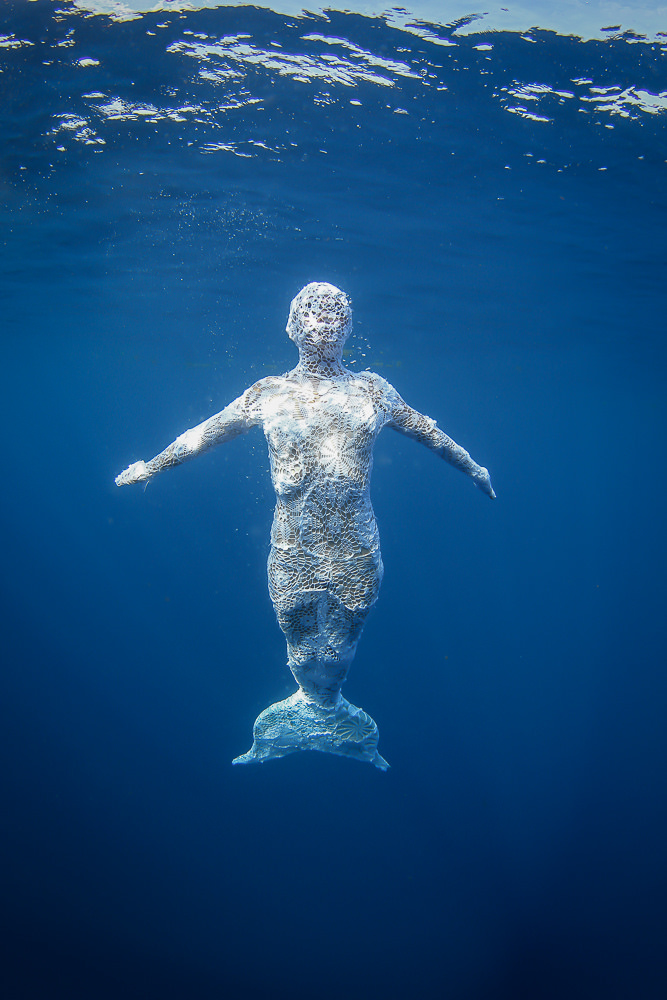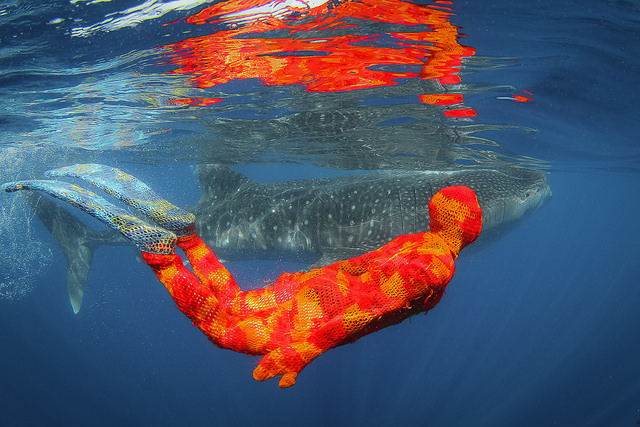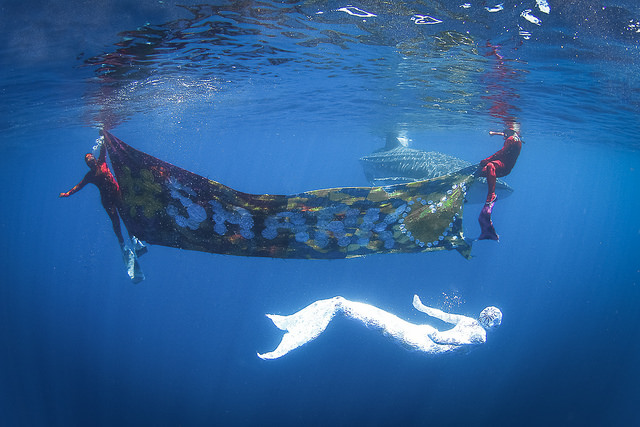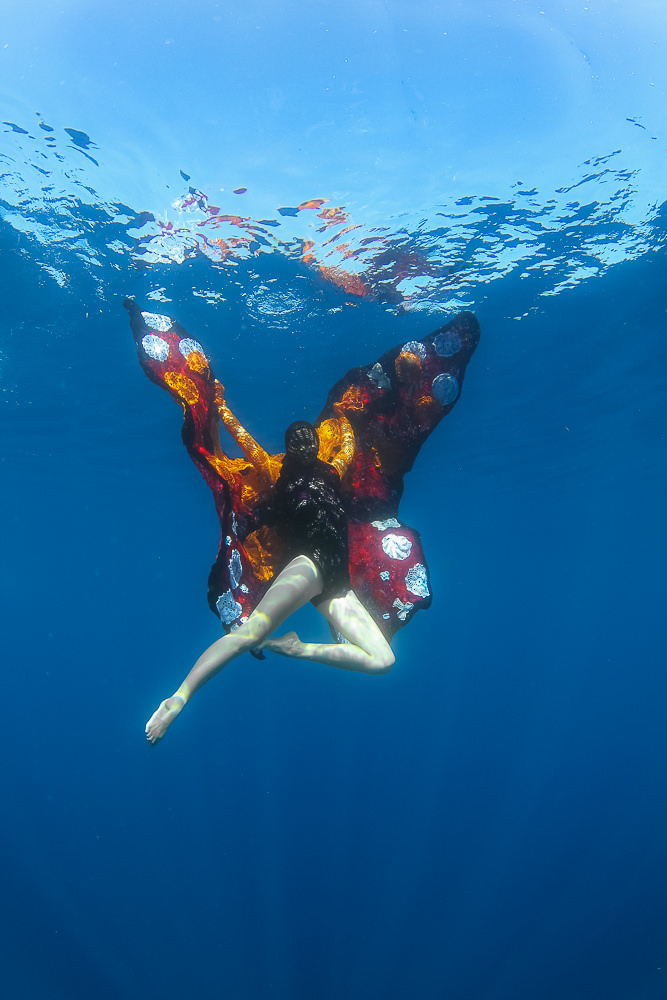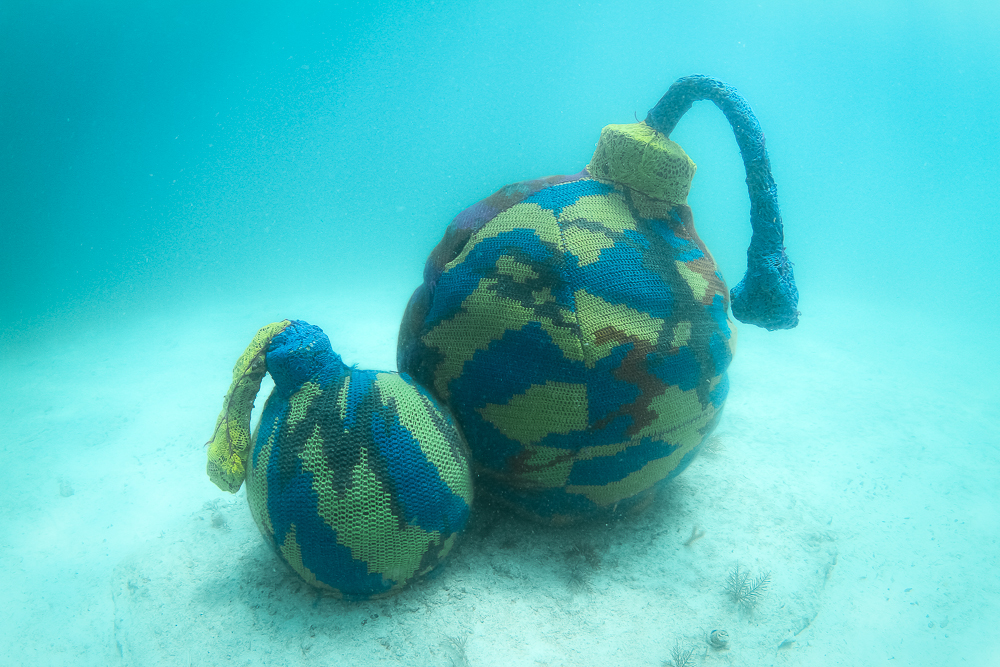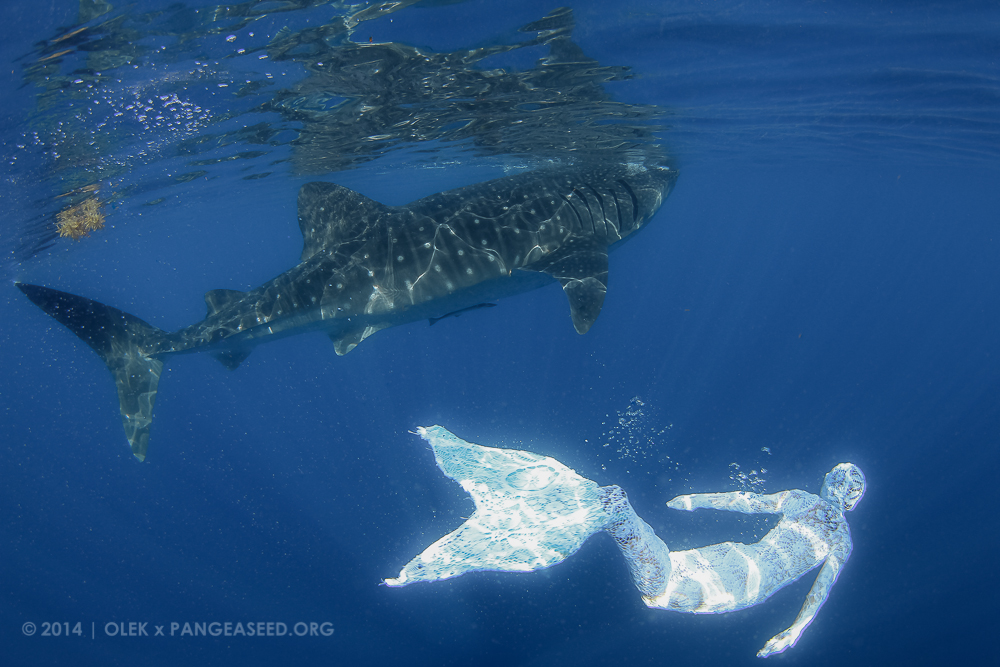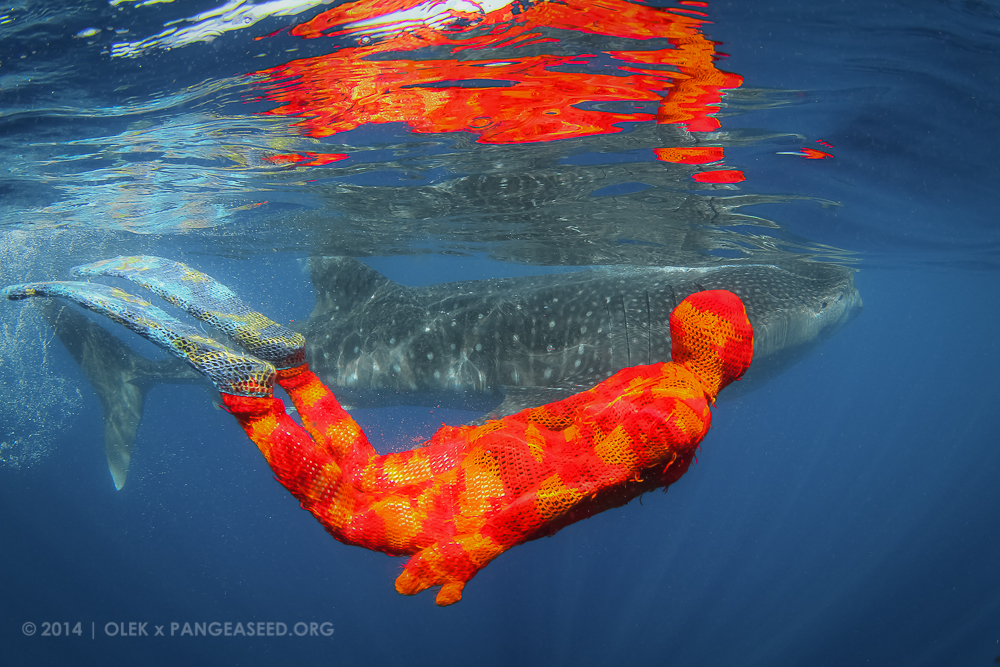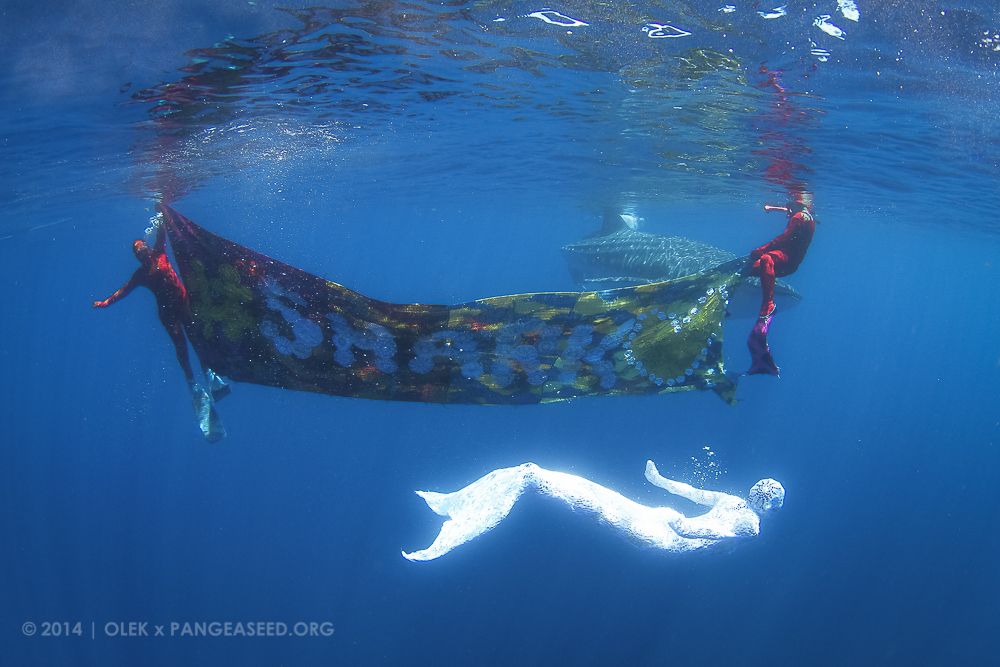 For more of Olek's artwork, visit her website: www.oleknyc.com