In 2019, Shenzhen, China announced they were looking to build a new landmark in Qianhai Bay. They received entries from all over the world but announced this month that there is no winner.
Shenzhen is an alpha city according to the Globalization and World Cities Research Network and is considered a global technological hub. This fast-growing metropolis wants a structure that celebrates its past but also stands the test of time.
The competition judges announced two second-place designs, Lunar by Snøhetta and 99 Floating Islands by Sou Fujimoto.
Lunar was designed by Snøhetta, a Norwegian architectural and landscape workshop. Lunar is meant to represent Shenzhen's bright technological future. It is shaped like a giant disc or a "vessel that transmits data to the world, for the world," according to Snøhetta.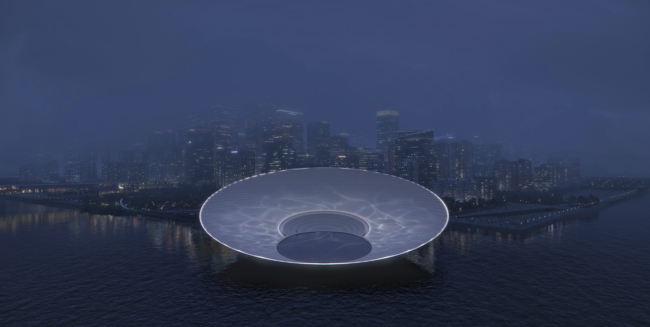 The designers believe that a landmark should "represent the technology of its time." For example, the Eiffel Tower showcased the most advanced steel construction methods of its time and was a symbol of France's expertise.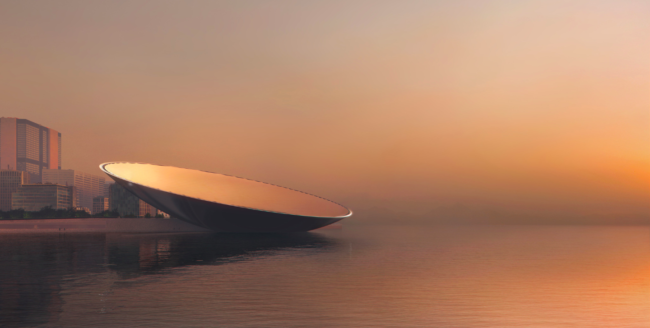 The other winner, Sou Fujimoto, also took inspiration from the Eiffel Tower.
"How can a tower evolve while continuing to attract attention, as the Eiffel Tower does?" the architects asked.
Sou Fujimoto is a Japanese architecture firm. Their tower design 99 Floating Islands features giant islands that pour water and stand 268 meters above the bay. The core support structure is designed to be hidden to provide the illusion of floating land.
The design team proposed this project as both one structure and a collection of many towers.
"Being one and many simultaneously, it symbolizes the future of societies in an age of diversity," the team said.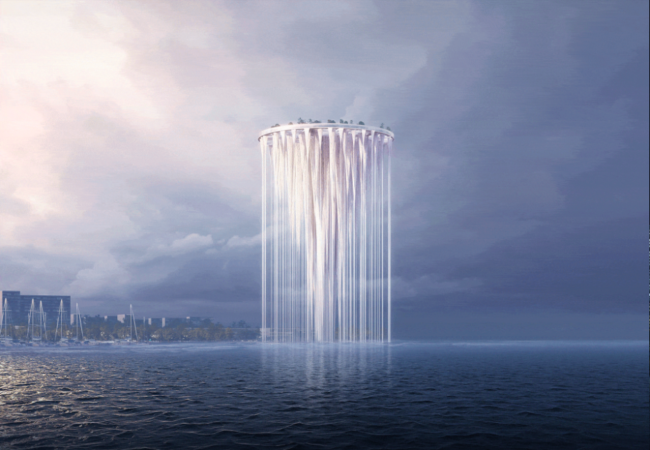 It is still unknown which will be chosen as the new Qianhai City Center structure. Both winners represent characteristics of Shenzhen's past and future. However, the judges must decide which structure is truly timeless.