Hackney Coterie is a modern warehouse brasserie and wine bar new to Hackney Downs, it's the second venture from Anthony Lyon, who opened Lyon's Seafood & Wine Bar, the nose-to-fin seafood restaurant in Crouch End in 2019. Esteemed Sommelier and Kikisake-Shi Master of Sake, Kelvin McCabe, joins forces with Anthony, to bring about this multifaceted dining experience and community hub. Musician Pete Denton is involved in the curation of the music and artwork within the restaurant and soon to open downstairs gig space (opening later in the year).
The warm and energetic restaurant and wine bar feature a wine shop and deli, serving as an all-day dining space. Set over two floors, the space showcases a large terrace at the front of the building and an intimate downstairs events space, opening later this year. 
Dominic Auger has been appointed head chef at Hackney Coterie, he joins from HIDE where he worked alongside Ollie Dabbous, and previous to this, Scully in St James. With Anthony and Kelvin's rich hospitality background, the food at Hackney Coterie is seasonally driven with minimal waste in mind. It's not attached to a specific cuisine, instead, Dominic Auger and his team work freely with a variety of different flavours and ingredients they love, to create dishes that people want to devour.
Guests at Hackney Coterie can enjoy a light bite from the all-day menu and glass of wine in a cozy, candle-lit corner, or have a full celebratory meal with friends. Changing weekly, the menu will offer dishes including:
Salmon Tartare, Jasmine Pickled Cucumber, Aged Soy, Peanut
Pig Head Croquettes, Baby Shrimp,  Rhubarb Sriracha, Onion Seeds
Cured Pork Belly,  Kisaichi Pickled Watermelon, Smoked Tofu
Kombucha Glazed Pumpkin, Blackwoods Graceburn, Freekeh,  Spiced Sultanas, Pine nuts
Burnt Apple Filo Tart,  Hazelnut and Koji Crumble, Tonka Bean Ice Cream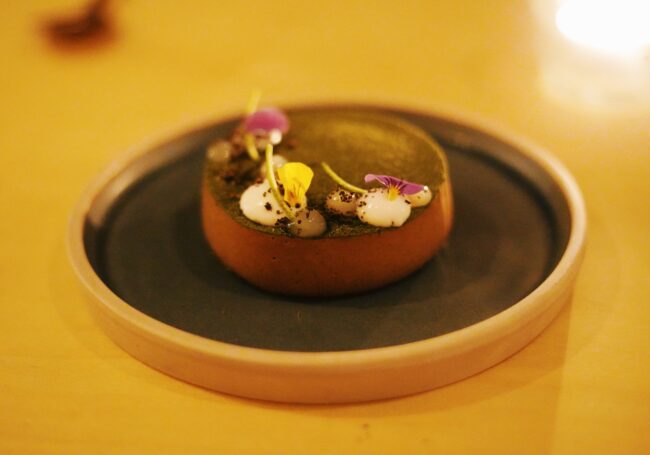 On the weekends, the front facade of the building will retract and brunch is served, with plates like Mushrooms on Toast, Mushroom Ketchup, Pickled Shimejis, Caramelised Yoghurt, Wasabi Leaf and English Muffin,  Sausage Patty, Black Pudding Crumb, Spinach, Poached Egg, Salted Egg Yolk Hollandaise. During the evening, vinyl DJs play everything from funk and jazz to afrobeat and electronic. A creative community hub, Hackney Coterie is open from the early morning coffee to evening dinners and intimate gigs. 
With Kelvin's 20 years of experience as a sommelier and a personal preference for discovering the lesser-known producers, Hackney Coterie has a strong focus on the modern demand for biodynamic, organic, and minimal intervention wines, as well as a selection of wines that stay true to their classical roots. 
Guests can enjoy special wines at an accessible price-point, with the mission to get people trying bottles they wouldn't ordinarily try. Selections include Black Book (the Vauxhall-based urban winery which specializes in English wines); Brash Higgins (whose focus is skin contact wines from the Australian Riverland ZBO Zibibo); and the biodynamic wines of Frédéric Magnien from Burgundy. A selection of sake, craft beer, and cocktails are also available.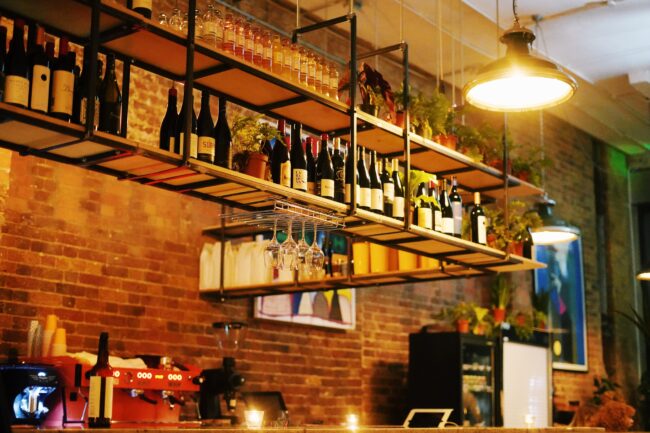 The design and fabrication have been commissioned by London-based designer Oli Chambers. Hackney Coterie is a soft touch design, celebrating the industrial origins of the building, with natural and relaxed materials to create a space that is modern and honest. The large front terrace naturally flows through to the deli, bar, and restaurant, with an indoor-outdoor feel throughout. Commissioned artwork from Tunisian artist Wafa Love, bottles of wine and greenery, adorn the walls throughout. The fittings have been carefully sourced from reclamation yards and vintage stores to create an informal yet warm environment. Exposed brick walls and polished concrete floors take the building back to its industrial glory.
Hackney Coterie is a modern warehouse brasserie and small producer-focused wine bar, a meeting place or solo place focused on wine, food, and music. 
Make sure to stop by and enjoy the full experience
Adress : 230B Dalston Lane, London, E8 1LA
Website : https://www.hackneycoterie.net