In an age of start-ups, small businesses, and freelancing, many modern workers find themselves without an office to call home. But rather than stay cooped up in their rooms, many people are searching for new ways to establish community in public working spaces. 
From libraries, to restaurants, to public venues, there are many different types of venues to start coworking, and deciding which one works best for you can open up a new world of productivity.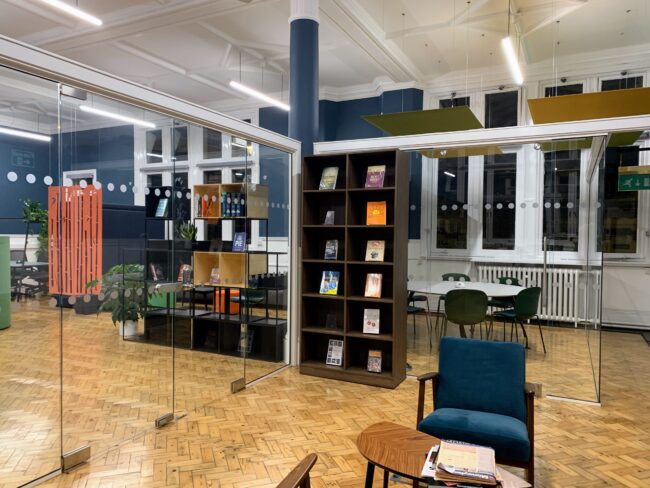 Above the bookshelves… 
When one first thinks of working in public, they may be reminded of their university days with hours spent revising essays in the library. For some, the studious atmosphere and peace and quiet of a library is the perfect location to set up their laptop and get down to business. The literary inclined can find many libraries around London to lose themselves in their work, like the Westminster Business Library. 
Although not technically a library itself, the Westminster Business Library presides on the first floor of Victoria Library and offers affordable access to a variety of work solutions. Those looking to try the co-working experience can rent table space for 20 pounds a day, and those looking for a more permanent place can book fixed and group desk spaces by the month. 
Backed by the Westminster City Council, the Westminster Business Library has a focus of creating an inclusive skill-sharing community with a variety of business resources made available to members.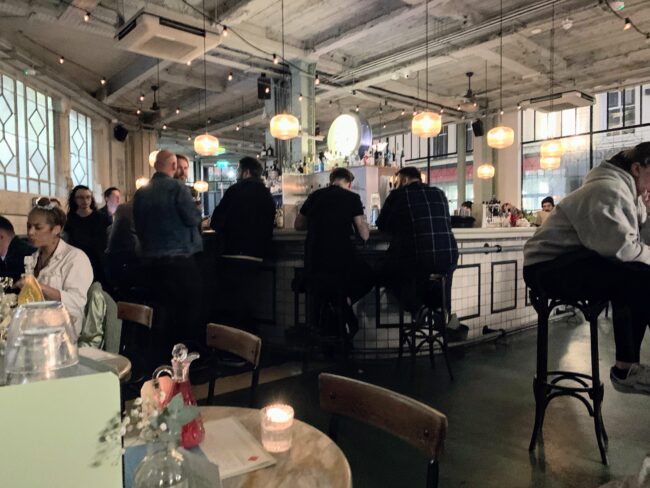 Coworking tables by day, pub by night…
While a library might be the perfect location for some, others would prefer the comfortable cushions of their favorite cafe or local pub. And while most restaurants generally don't enjoy their patrons taking up booth space for hours, others are more than happy to welcome wayward workers. Canova Hall in Brixton is one such place. 
After 5 p.m., Canova Hall is a restaurant and cocktail bar known for its wood oven pizza. But before 5, the restaurant opens up its doors for hot-deskers looking for a place to work for the day. Canova Hall requires no booking or membership, so an early start might be required to snag a table, but the lack of price tag is a worthwhile incentive. 
Despite free entry, Canova Hall still offers a Hotdesk Pass membership that guarantees bottomless coffee or unlimited hot drinks for 50 pounds a month. If Brixton is too far away, there are two other locations: Martello Hall in Hackney and Serata Hall at Old Street. 
Let's all go to the lobby…
Another popular location for coworking is the classic hotel lobby. With many hotels containing restaurants and office meeting rooms to rent, they can be the perfect setting to accomplish your work goals. But for those worried about being thrown out by an angry concierge, do not fear! There is a coworking solution for you. 
For 20 pounds a month, an AndCo membership allows you to book desk space in dozens of locations around the city, including hotel lobbies. In addition, AndCo supplies all their venues with their own wifi, so members never have to worry about a slow connection. With a 14-day free trial, this subscription could be exactly what one needs to begin their coworking journey.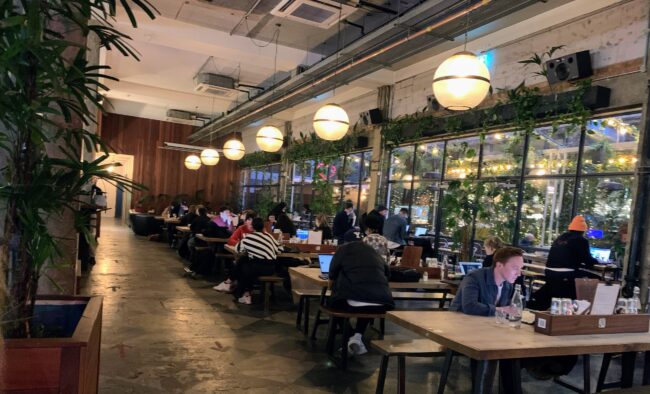 The public eye… 
For those interested in a more open space to accomplish work, public centers offer the perfect solution. With ample room to work, but plenty of opportunities to take a break and walk around, public spaces are prime coworking destinations. 
Mare Street Market in London fields is the perfect example of a venue ripe with opportunity. Converted from an old Hackney office building, Mare Street Market offers open seating and more than a few shops and places to eat if one needs a break. One can enjoy the restaurant and deli, stop to smell the flowers at Rebel Rebel florist shop, or even peruse the vinyls at Stranger Than Paradise Records.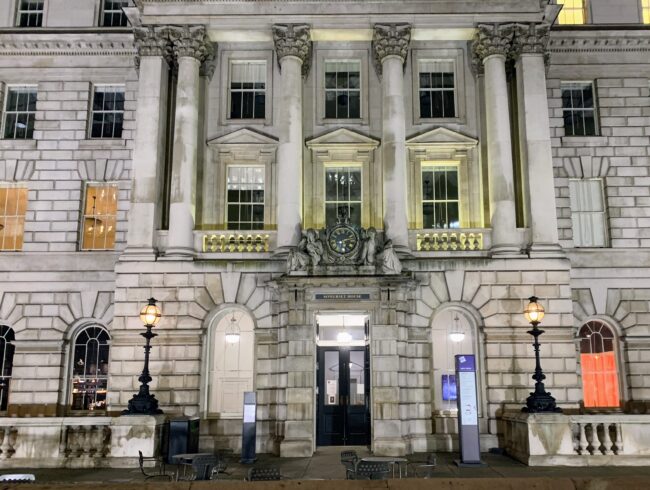 Calling all makers…
Coworking isn't just for writers and businessmen; it's for craftsmen too. There are coworking spaces in London specifically designed for creatives to have a protected space to get their hands dirty. But beyond rentable studio spaces, these locations offer a sense of community between artists as they craft wonders in the workshop spaces. 
Makerversity is a creative haven in the basement of Somerset House right next to the River Thames. In addition to a general assembly space, Makerversity offers a wood workshop, textile workshop, digital workshop, engineering workshop and podcast studio. 
The Roaming Membership starts at 240 pounds per month, but artists under the age of 25 enjoy their first 3 months free and artists that qualify for the Makers with a Mission program enjoy their first 6 months free.