It is safe to say that hats are one of the most popular fashion accessories out there. It should come as no surprise. After all, there are so many different types of hats that you can choose from, ranging from beanies and snapbacks to cowboy hats and fedoras. Consequently, you should be able to find a hat that fits your style in no time, right?
Unfortunately, choosing the right hat can be quite challenging. You will need to take many things into account, ranging from your skin tone and the shape of your face to matching the type of hat to the clothing that you are wearing. 
Fortunately, we are here to help you out! So, here are the main criteria to choose the right hat for you:
Fits Your Face Shape
When choosing a hat, you will need to take the shape of your face into account. There are three common shapes of faces:
Oval

– the most common face shape. It is characterized by a soft curve that goes from the forehead to the chin, and it is not too wide or too narrow. If you have an oval face, you should try on a fedora or a cowboy hat since these hats will balance out your facial features.

Round

– the second most common

face shape

. It is characterized by a circle with little to no protrusion at the cheeks. If it is your case, you should choose a beanie hat or a cap that will add curves and angles to your face.

Oblong

. It is characterized by a long and narrow chin that can make a person look older than they really are. If you have an oblong face, you should consider getting a flat-brimmed hat or a bucket hat that will make your forehead appear shorter.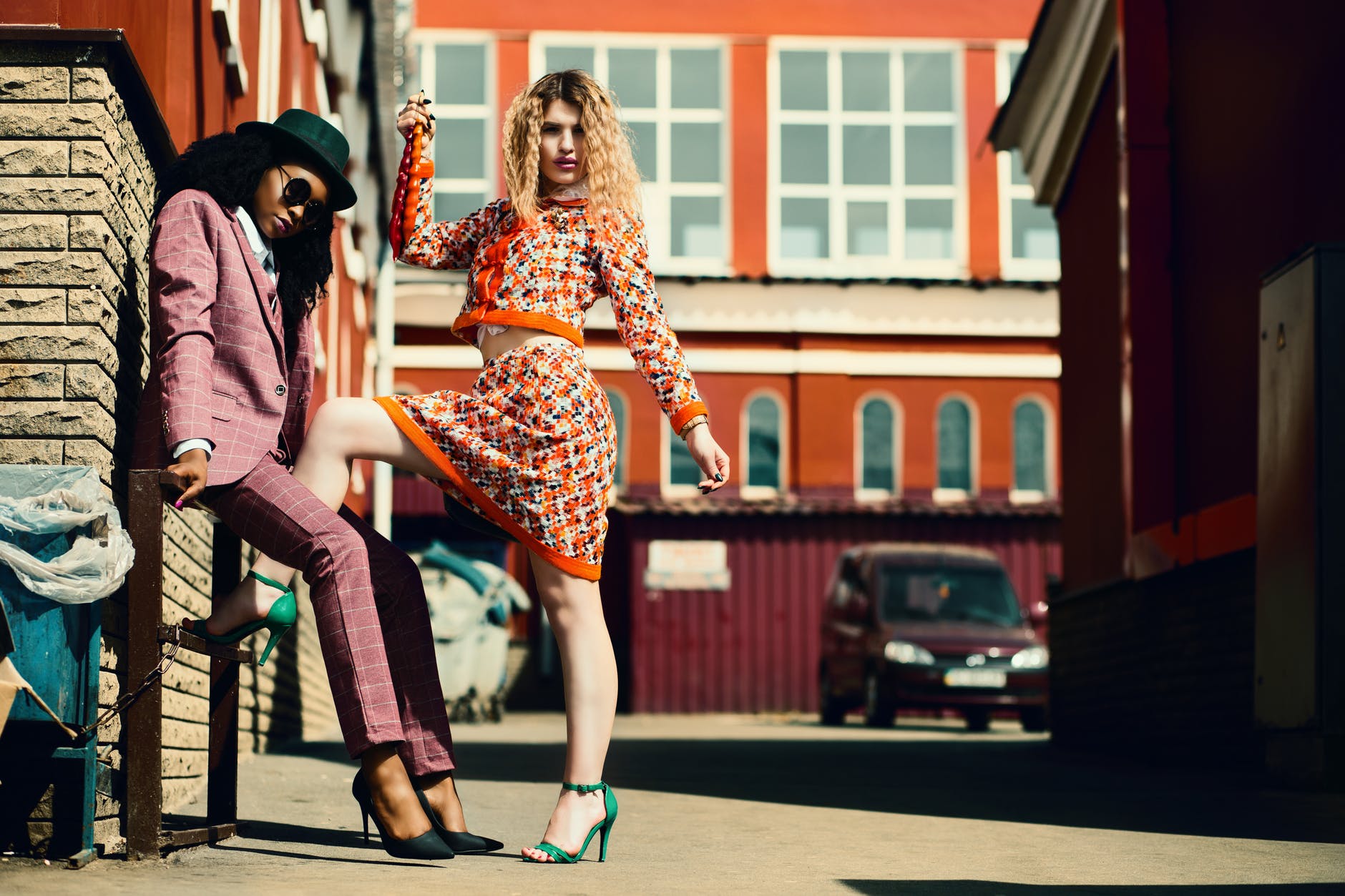 Matches Your Personality and Lifestyle
Hats are probably one of the most noticeable accessories you can think of, and for many people, it is also an opportunity to make a statement. So, it is evident that you will not wear a hat if you just don't feel like it. 
If you are more into pieces of military apparel, check out those army hats – Veteran Nations, and if you would prefer something chic and elegant – there are plenty of options from mass-market brands.
It may seem obvious, but when choosing a hat, you should always think about how it will match your outfit now and how it will work with the rest of your clothing choices. Thus, you will avoid looking odd and ensure that your headgear finishes your outfit nicely, not ruins.
However, whichever hat will seem to match your style, always make sure that you are happy with your purchase before leaving the store.
Complements Your Hair Color and Skin Tone
If you have fair skin and blonde hair, you should try wearing dark colors like black, grey, and navy blue to avoid looking washed out. If you have dark skin and brown hair, then pinks, purples, and bright blues will complement your skin tone and hair color perfectly.
Suitable for Weather
Some hats are very cold to wear in the wintertime, while others can keep you warm in hot weather conditions, although they are supposed to protect you from sunstroke, not attract it. If you live in a place where there are four distinct seasons, make sure you have a suitable hat for each season.
Lasts for a Long Time
When buying a hat, you should always consider its quality. If you want to look elegant and feel confident, you need to choose a durable hat that won't fall apart after the heavy rain and survive daily wear.
Some hats are soft, while others are stiff. Some are matte, while others have a sheen to them. When choosing a hat, you should always think about the texture of the material it is made of, as it also impacts its durability.
Fits Well
No matter how good your hat's quality is, it won't look good if it doesn't fit properly. Ensure that the cap fits your head tightly but not too tight; otherwise, it can give you headaches or increase pressure on your skull. Remember always to try on a hat before buying it and choose the right size depending on the hat's style.
Conclusion
There's no point in wearing a hat if it makes you feel uncomfortable or if it doesn't fit your style. For that reason, choosing the right hat will require a little more attention than you may expect. If you are satisfied with how a particular hat fits your face, always make sure to check the materials it is made of and if it will comply with the rest of your wardrobe.
Hat can tell a lot about its wearer's personality, so make sure to find the one that reflects yours properly.